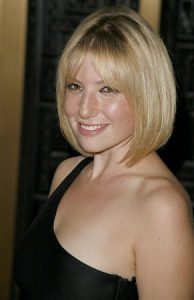 Hollywood actress Ari Graynor had her career beginnings in the early 2000s. She made her debut as Caitlin Rucker on the HBO series The Sopranos. She next had a guest appearance on Law & Order: Special Victims Unit. In the next few years, she started her career in the movies. She had roles in such movies as Mystic River, Book of Love, and Imaginary Heroes, among others. She then portrayed Paula Baniszewski in the movie American Crime. Subsequently, she had notable roles in Youth in Revolt and Whip It. On television, she became known as Rachel Dunham on Fringe. Her first lead role was on the sitcom Bad Teacher, which was short-lived.
The 34-year-old actress is known for her curvaceous figure. She manages to stay fit and curvy at the same time. But the former Bad Teacher actress does not really impose strict rules on her workout and dieting habits. Unlike other actresses, she's more carefree when it comes to her food choices. Though this does not imply that she mostly eats unhealthy foods. She still goes for the nutritious ones, but she does not allow herself to be obsessed about it. She believes that it's all about balance and she seems to be a master of balance since she's fit and curvaceous at the same time.
In an interview some years back, she became candid of her eating habits. She said: "I've been a picker of food my whole life and once I start I can't stop. So rather than feeling the pressure of having to look a certain way for the role and for the outfits, it was more about not expelling that energy of self-loathing at the end of the day if I had hung around the craft services table for too long, especially with Meredith feeling so confident." Meredith is her character on the sitcom Bad Teacher.