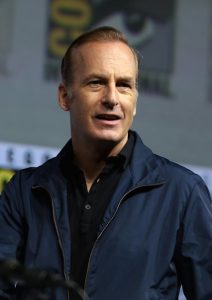 Hollywood actor Bob Odenkirk started his career in the 1980s, appearing in the sketch comedy Saturday Night Live where he also worked as a writer. He later starred in The Ben Stiller Show in the '90s, while simultaneously serving as one of the writers for the show. In 1993, he made his film debut in Wayne's World 2. After playing as an extra in movies, he had his first role in 1999's Can't Stop Dancing.
He also starred in the sketch comedy show Mr. Show with Bob and David, as well as created the HBO series Tenacious D. In the 2000s, Odenkirk had performances in the films Melvin Goes to Dinner, My Big Fat Independent Movie, and Danny Roane: First Time Director. He went on to direct the films Let's Go to Prison and The Brothers Solomon, as well as starred in them. He next played Arthur Hobbs in How I Met Your Mother and rose to fame for his role as Saul Goodman in Breaking Bad.
Odenkirk reprised the role in the spin-off Better Call Saul, which he still currently stars in. The mainstream success he received from Breaking Bad and Better Call Saul led to him landing roles in high-profile films, including Nebraska, The Post, Incredibles 2, and Little Women. He also starred as Chief Bill Oswalt in the television series Fargo. As of 2019, he simultaneously stars as Jacob Winograd in Prime Video's Undone.
Bob Odenkirk stays fit and healthy by working out and eating clean. His workout routine, however, depends on the role he plays on the screen. For instance, starring in an action project requires him to increase his physical training.
"We got this project going and as a result, I had to start learning how to do stunt action fighting," said the actor. "In the course of doing that training, my routine has changed from cardio with some weights and almost no stretching, to less cardio but a focus on stretching and movement that's really essential for fighting in film."