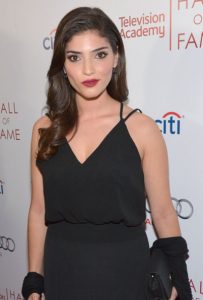 It all started in 2005 for actress Amanda Setton. During that year, she made her acting debut in the short film Surrendering Serendipity: A Rock Opera. A few years later, she ventured into the big screen, making her film debut in What Happens in Vegas. She also had small roles in the movies Sex and the City and All the World's a Stage.
On television, she had her first TV role as Penelope Shafai on The CW's Gossip Girl. She played the said part recurrently from 2008-2012. At the same time, she starred as Kimberly Andrews on the soap opera One Life to Live. She went on to have guest appearances on Mercy and Blue Bloods. From 2012-2013, she played the role of Shauna Dicanio on The Mindy Project. She next had performances in the independent films That Thing with the Cat and Black Dog, Red Dog.
She continued her work on TV, this time as Lauren Slotsky on the short-lived CBS sitcom The Crazy Ones. After this ended, she played recurring character Dr. Mindy Shaw on Hawaii Five-0. Her latest TV role was in an episode of Beauty & the Beast. More recently, she starred in the short film called Birth of a Poet.
Apart from her diet plan, the actress stays on top shape by practicing an active lifestyle. Knowing the unhealthy effects of a sedentary lifestyle, she avoids it by exercising as regularly as possible. She hits the gym where she does a combination of cardio and strength training. Lately, she's also discovering the wonders of yoga and Pilates.
While she admits that her motivation for working out isn't consistent, she makes up for the lost fitness time by taking a walk or running. Sometimes, she plays sports or engages in outdoor activities like hiking with her friends. Overall, the Gossip Girl star tries her best to keep her physical activity abundant.