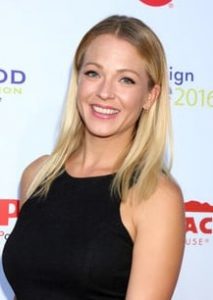 Hollywood star Amanda Clayton had her career beginnings in the 2000s. She first acted in the 2006 film December Ends. After performing in short films, she got the part of Sarah Carter in the science fiction action film John Carter. She then had one-time guest roles in some television shows, including The Mentalist, Rizzoli & Isles, Victorious, and The Soul Man. Afterward, she successfully auditioned for the part of Alex Montgomery in the primetime soap opera If Loving You Is Wrong.
She has been starring on the show since 2014. At the same time, she appeared in an episode of Constantine, Major Crimes, Rosewood, and NCIS: New Orleans. Continuing her film career, Clayton also starred as Amanda Morrison in the comedy film The Bet. She next played the role of Doreen Pazienza in the movie Bleed for This. In 2017, she starred as Gina Pierce in the independent film Bad Frank, which got her an IndieFEST Award. Her latest film roles were in Cradle Swapping and Dirty Dead Con Men, the later of which she also produced. As of 2019, she stars as Cathy Ryan on the Showtime series City on a Hill.
The actress maintains a strong, fit body through exercise and healthy diet. Already in her late 30s, she's more mindful of her food choices than she was during her 20s. She's since cut back on sugary, salty, and oily foods, which means she doesn't eat much processed foods. That's why she prefers cooking her own meals. This allows her to use her own natural ingredients.
As for her meals, it's mostly proteins, fruits and vegetables, healthy fats, and the occassional carbs. In the morning, it's usually egg and toast or a bowl of whole grains oatmeal with fruits. Lunch and dinner are fish or chicken with salad and rice every now and then. For her snacks, she prefers healthy options as well — blueberries, bananas, almonds, and juices.