Modeling Career and her Venture into Acting
Brooklyn Danielle Decker was born on April 12, 1987 in Kettering, Ohio, U.S. to parents Tessa, a nurse, and Stephen Decker, a pacemaker salesman. She has a younger brother, Jordan. She and her family moved to Middletown, Ohio. They later relocated to Matthews, North Carolina, a suburb of Charlotte. As a teenager, she was discovered in a local shopping mall.
Her modeling career began as the face of a popular prom dress maker Mauri Simone. She then won the 2003 Model of the Year award at the Connections Model and Talent Convention. She has since been featured in numerous well-known magazines, which include Teen Vogue, Cosmopolitan, FHM, and Glamour.
She has also modeled for The Gap, Intimissimi and Victoria's Secret and appeared in music videos for Jimmy Buffett and the band 3 Doors Down. In 2005, two months after moving to New York, she auditioned for the Sports Illustrated Swimsuit Edition, in which she was first featured in 2006.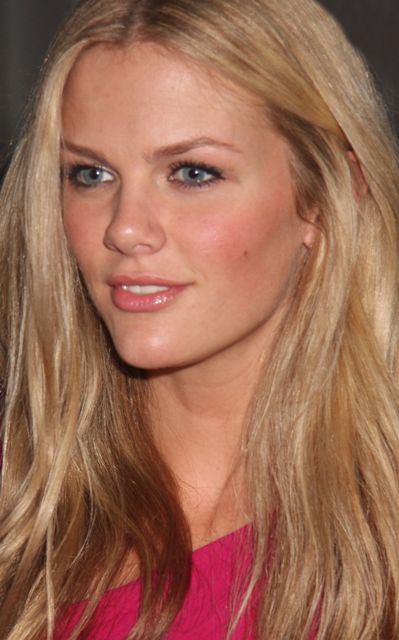 She has since appeared in the Sports Illustrated Swimsuit Edition in 2007 and returned for the third consecutive time in 2008. She gained wider recognition as a model when she was chosen as the cover girl for the Sports Illustrated Swimsuit 2010 edition.
She worked for a brief period in Australia and joined the cast of Sports New York to discuss the 2010 NCAA basketball tournament. In 2008, she made a public appearance when she rang the New York Stock Exchange bell with other Sports Illustrated models.
Her acting career initially began in 2007 when she appeared in the made-for-television movie Lipshitz Saves the World. In 2009, she appeared in an episode of the television series Chuck. That same year, she landed guest spots in the television series Royal Pains and Ugly Betty.
In 2011, she made her big screen debut when she appeared as Palmer Dodge in the romantic comedy film Just Go with It, in which she starred alongside Adam Sandler, Jennifer Aniston and Nicole Kidman. Just Go with It received negative reviews from critics but proved to be a box office success, grossing over $214 million on an $80 million budget.
For her performance as Palmer, she won a Teen Choice Award for Choice Movie: Breakout Female. The following year, she played Samantha Shane, the protagonist's love interest in the military science fiction war film Battleship, co-starring Taylor Kitsch, Liam Neeson and Alexander Skarsgård.
Battleship generally garnered mixed reviews from critics but was a financial success, earning more than $303 million on a $209 million budget. The film was nominated for a Saturn Award for Best Special Effects. Decker's acting, however, was criticized, earning her a nomination for a Golden Raspberry Award for Worst Supporting Actress.
Later in 2012, she played a recurring part in the television series The League and starred as Skyler Cooper in the comedy-drama movie What to Expect When You're Expecting. The movie features an ensemble cast that includes Elizabeth Banks, Jennifer Lopez, Cameron Diaz, Anna Kendrick, Dennis Quaid, Chris Rock, Matthew Morrison, Chace Crawford and Rodrigo Santoro.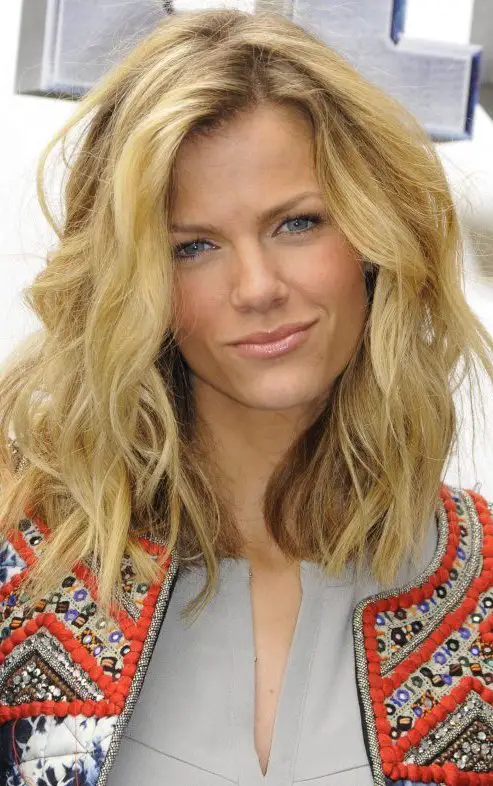 Subsequent Projects and Plastic Surgery
What to Expect When You're Expecting mostly received negative reviews from critics but managed to become a commercial success, earning over $84 million on a $40 million budget. Her acting in the movie was once again criticized, receiving her second Golden Raspberry Award nomination for Worst Supporting Actress.
Decker recently made a successful crossover from modeling to acting, already starring in well-known films with veteran actors. Though her acting is mostly criticized, it cannot be denied that Decker's presence on the big screen is enjoyable to most viewers. Her newfound recognition as an actress and her notoriety as a Sports Illustrated Swimsuit Issue model definitely makes people wonder if she ever had any plastic surgery in the past to achieve her now rocking body.
There have been several reports that Decker turned to plastic surgery to appear sexier, prompting rumors of breast implants as her breasts are too prominent it's impossible not to notice. When she appeared on the cover of Sports Illustrated Swimsuit Issue in 2010, many plastic surgeons expressed their opinions as to whether Decker had gone under the knife.
Manhattan plastic surgeon Dr. Jennifer Walden said: "Brooklyn Decker can be seen on the cover of The Sports Illustrated Swimsuit Edition and it appears she may have undergone breast augmentation and possibly Botox to her forehead to make it extremely smooth. In any case she is a beauty."
It doesn't end there. According to some rumors, the 27-year-old model/actress has also undergone a rhinoplasty procedure some time during the early 2009s or 2010s. She thought that in order for her to make it big in the modeling and film industry, she would need to have a cosmetic surgery. Her original nose was said to be wider and bigger, which didn't match her slim face and physique. After undergoing the surgery, Decker indeed made it big as a model and is currently on her way of establishing herself as an actress.