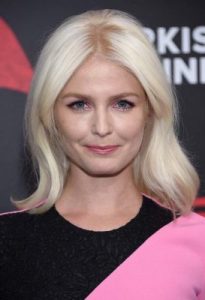 Hollywood star Whitney Able first appeared in the 2005 low-budget film Age of Kali. After this, she had a role in the movie Dead Lenny but it was her supporting role as Chloe in the independent feature All the Boys Love Mandy Lane that gained her notice. During the rest of the 2000s, Able had performances in the films Love and Mary, Unearthed, Remarkable Power, and Mercy.
At the same time, the actress also had one-time roles in such TV shows as Rodney, CSI: NY, Cold Case, Nikita, and Criminal Minds. She later starred in other independent films, including Monsters, Pound of Flesh, and The Kane Files: Life of Trial. She next played roles in the movies Bad Actress, Free Samples, and Straight A's.
In 2014, she starred as Denise in the neo-noir action thriller A Walk Among the Tombstones. Her next film roles were in Fluidic, Dark, and Ava's Possessions. Her most recent acting work was as Anna McNue in 2 episodes of the Netflix miniseries Godless. Able is also a model who has appeared in several magazines. Most notably, she has been featured in Maxim magazine.
To maintain a fit body, Whitney Able works out and eats clean. Already in her late 30s, she has since cut back on processed foods, rarely eating meals or snacks high in fat, sugar, and the likes. She's decided to significantly change her eating habits by focusing on eating lots of greens and fruits. Most of the time, she chooses whole foods for its nutrients.
Typically, her meals would compose of lean meat, whole grains, and veggies. She also eats fruits as a snack along with nuts and yogurt. Her food selection obviously points to her conscious eating, which she doesn't have a problem with since she feels a great difference in her body and how she feels.