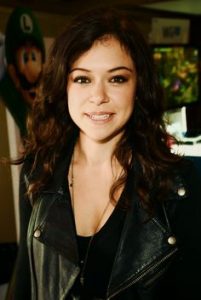 Canadian actress Tatiana Maslany is now a television staple. This is thanks to her lead role on the acclaimed show Orphan Black. Prior to this, she mostly acted on Canadian television, such as on 2030 CE and Renegadepress.com. She then became known for her roles on Heartland and Being Erica, also Canadian programs. She next played Mary on the British series The Nativity. As mentioned, her greatest success was on Orphan Black. In fact, she recently won the Emmy for Outstanding Lead Actress for her role on the show. She also became more prolific on the big screen in the 2010s. She had roles in The Vow, Blood Pressure, and Woman in Gold, among others.
Standing at 5'4, the actress has a slender figure. It is easily noticeable in addition to her remarkable beauty. Now that she's a well-known actress after her Emmy win, more promising projects are expected to come to her. But first, her fans are curious as to whether Tatiana has any diet plans she follows. Considering she plays lots of roles on Orphan Black, has this posed any challenge for the actress in terms of her physical appearance? Sure it has, but the actress is a versatile performer who can handle playing various characters on one show.
For one, the actress loves biking. She considers this her form of exercise. Aside from this, she tries to eat healthy to maintain her health and fitness. She's turning 31 this year and she knows it's more crucial for her to be careful of what she eats. Tatiana starts her day right by eating a healthy breakfast. This usually means eggs and toast or oatmeal and fruits. For lunch, she settles for chicken or fish with either quinoa or pasta. For snacks, she loves a good muffin with fruit shake or juice. Her last meal of the day typically is some lean protein, so chicken or fish, too.