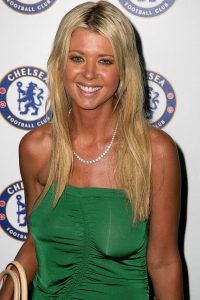 Hollywood star Tara Reid had her career beginnings in the late 1980s with her debut in the movie A Return to Salem's Lot though she was not active during this period. The following decade, she guest-starred in some shows with her first recurring role in Days of Our Lives. Her role as Bunny Lebowski in the 1998 movie The Big Lebowski gained her attention. She next had roles in the films Urban Legend and Cruel Intentions.
It was, however, her role as Victoria "Vicky" Lathum in American Pie that brought her mainstream fame. She has since reprised her role in the sequels American Pie 2 and American Reunion. Also in the 2000s, she starred in the films Van Wilder, My Boss's Daughter, Incubus, and Alone in the Dark. She also played Danni Sullivan in the show Scrubs and starred in her own reality show Taradise. In the 2010s, she's best known for her role as April Wexler in Sharknado and its sequels.
The 42-year-old actress is recently facing controversy about her weight. Many observers are saying that the actress has an eating disorder, leading her to look skinny but in an unhealthy way. Ever since these reports came out, Tara has since denied them. She insists on being healthy with her diet and that she's just a victim of body shaming. Moreover, these reports started to manifest when recent pictures of her late last year came out. Her fans noted how her body has drastically changed from being curvy to being super skinny.
Nonetheless, Tara said she has a healthy relationship with food. She said in an interview: "People always say I don't eat. I eat all the time. They call me scary skinny. Everyone knows I eat more than anyone. I'm just a thin girl." She went on to say: "The body shaming that is going on right now is to a degree that is so bad for girls and I really relate to that and I understand that, so this movie meant a lot to me."