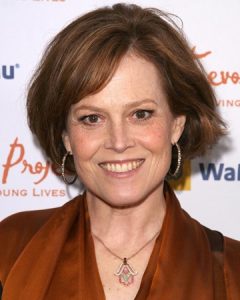 Sigourney Weaver had her career beginnings in the 1970s, debuting in an episode of the TV series Somerset. She next had her first movie role in 1977's Annie Hall. Shortly after, she had her breakthrough role as Ripley in the sci-fi movie Alien. The film's massive success instantly gained Weaver international prominence.
During the 1980s, she starred as Dana Barrett in the movie Ghostbusters. She reprised her role as Ellen Ripley in the sequel Aliens. She also reprised her role as Dana in Ghostbusters II. In 1992, she starred in Alien 3 and also served as co-producer. She continued playing the role until 1997's Alien Resurrection. That same year, she starred in the feature film The Ice Storm. In the 2000s, she had performances in the movies The Village, Infamous, and Vantage Point.
Later in 2009, she starred as Dr. Grace Augustine in the blockbuster hit Avatar. The following decade, she went on to play Elaine Barrish in the TV series Political Animals. Weaver also starred as Alexandra Reid in Netflix's The Defenders. Other roles in the 2010s were in the films The Cabin in the Woods, Exodus: Gods and Kings, Chappie, and A Monster Calls, among others. She'll reprise her role in the upcoming Avatar sequels Avatar 2 and Avatar 3.
Weaver definitely follows a clean diet plan to stay in her best shape. While she doesn't do any strict diets, she limits herself of indulgences. "As lovely as it is drinking champagne and having sumptuous food, your body needs to recover from these excesses," said the actress. That's why she makes it a point to focus on having a mostly plant-based diet. She's also at the age where she doesn't crave sugar and salty foods anymore. At least not as often as she did when she was younger. Her diet now mostly consists of vegetables, fruits, occasional meat, whole grains, plus lots of water.