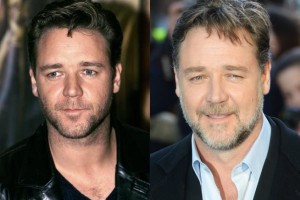 Early Career and Hollywood Stardom
Russell Crowe was born on April 7, 1964 in Wellington, New Zealand. He was four when he relocated to Sydney with his family. He was around six when he first appeared on television in Australia as his parents pursued set catering and his mother's godfather worked as the producer of the TV series Spyforce. He also appeared on the TV show The Young Doctors. At age 14, he returned to New Zealand with his family. He dropped out of school when he was 16 to become an actor.
Interestingly, Crowe first pursued music in New Zealand where he released a couple of New Zealand songs. Some years later, when he turned 21, he decided to leave for Australia, intending to apply to the National Institute of Dramatic Art, though he decided against it after getting an advice from someone who works there as the head of technical support. He then started acting on stage productions.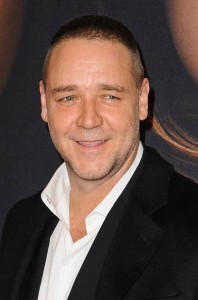 In 1990, he began his film career in Australia with the movies The Crossing and Prisoners of the Sun. In the next few years, he continued starring in local films before making his Hollywood debut in 1995's The Quick and the Dead, starring alongside Sharon Stone, Gene Hackman, and Leonardo DiCaprio. He continued this feat with more film roles in the US, most notably in L.A. Confidential and The Insider, though it was his lead role in 2000's Gladiator that gained him international fame.
Since then, Crowe has starred in major Hollywood productions and is noted for his collaborations with directors Ron Howard and Ridley Scott. With the former, he's starred in A Beautiful Mind and Cinderella Man and with the latter, he's starred in several, such as in A Good Year, American Gangster, Body of Lies, and Robin Hood with their first collaboration in Gladiator. In the 2010s, he's best known for his roles in Les Misérables, Man of Steel, Noah, and went on to make his directorial debut in 2014's The Water Diviner. Crowe is also an award-winning actor, winning the Best Actor at the Oscars for his performance in Gladiator. He's also been nominated for his roles in The Insider and A Beautiful Mind.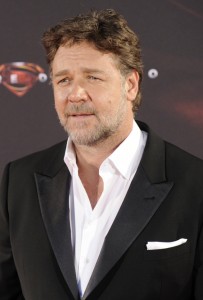 Has Russell Crowe had Plastic Surgery?
The 51-year-old actor may already be in his 50s, but he's still has it in him. Despite the issues of aging in Hollywood, the Oscar-winning actor continues to act proficiently on the big screen and is still as talented as ever. It's been more than a decade since his international breakthrough in Gladiator and the actor has sure changed a lot, but it doesn't mean that he looks so bad. In fact, Crowe still looks masculine even though it's apparent he's getting older. With this, it becomes clear that the New Zealand-born performer is not one of those who's had plastic surgery to look younger.
With the signs of aging creeping up on his face, it seems that the actor has no intentions of visiting a plastic surgeon any time soon. He's probably one of those actors in Hollywood who prefers to age gracefully and naturally as possible. While others could suggest that he may need even a little bit of Botox to remove the lines on his forehead, as well as his crow's feet, the actor certainly acknowledges the importance of having facial expressions as part of his craft as an actor.