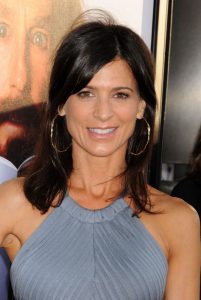 It was in the late '80s that actress Perrey Reeves started working. Her first acting gig was in a TV film. She next appeared as Tracy Hill in 2 episodes of 21 Jump Street in 1990. The following year, she made her film debut in the slasher movie Child's Play 3. The rest of the '90s saw her appear in the films Escape to Witch Mountain, Kicking and Screaming, Smoke Signals, and The Suburbans. She also appeared as Perrette Davis in 3 episodes of Homefront, as well as guest-starred in Red Shoe Diaries, The X-Files, Murder, She Wrote, and Sliders.
In 2003, she starred as Daphne in the short-lived show The Lyon's Den. Her biggest break on television came later after landing the role of Melissa Gold in the HBO series Entourage, which she starred in from 2004-2011. While on the show, she had performances in the features Mr. & Mrs. Smith, Undiscovered, American Dreamz, An American Affair, and Vicious Circle. She later played Miranda Stiles in Perception and Caitlyn Cook in Covert Affairs. She then reprised her role as Melissa Gold in the film Entourage. More recently, she played Nina Devon in the Freeform series Famous in Love. She also appeared as Gina in the British sitcom Plus One.
Apart from her diet plan, the actress works out, does yoga, and practices meditation to look and feel her best. "For me being in good shape has ended up as a side benefit," said the actress. Gushing about how yoga has helped her since she shared: "Becoming stronger and more flexible has helped me to improve the quality of my life. As we age these things need to be maintained for us to stay healthy." How often does she do yoga? "If we are talking asanas then 5 times a week for about an hour each session," said the former Entourage star.