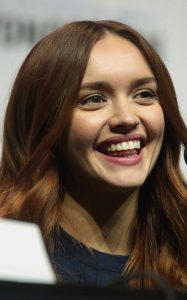 Olivia Cooke first appeared as Meg Demoys in 3 episodes of the British miniseries Blackout back in 2012. That same year, she played Nancy Linnet also in 3 episodes of the BBC series The Secret of Crickley Hall. Soon after, she gained wider recognition after successfully auditioning for the part of Emma Decody in the A&E series Bates Motel.
She starred in this psychological crime drama series from 2013 to 2017 for five seasons. With the popularity she garnered for being part of the show's main cast, she soon ventured into film acting. During Bates Motel run, she also had starring performances in several movies, including The Quiet Ones, The Signal, Ouija and The Limehouse Golem. She became further known for her roles in Me and Earl and the Dying Girl and for playing the title role in Katie Says Goodbye.
More recently, she starred in the films Thoroughbreds, Life Itself, and Steven Spielberg's Ready Player One. Her latest movie role was in 2019's Sound of Metal. Back on television, she also played Becky Sharp in the 2018 miniseries Vanity Fair. She recently appeared as Karla in 2 episodes of Modern Love. She'll headline the upcoming feature film Pixie.
Olivia Cooke doesn't believe in strict diets. She doesn't deprive herself of food although she's also more conscious of her food options than when she was younger. To make sure she stays fit and healthy, she focuses on having a plant-based diet with proteins from fish or chicken for balanced meals.
As much as she could, she avoids processed and fast foods. When working, she brings healthy snacks with her to deal with hunger pangs. Some of her go-to in-between snacks are almonds, blueberries and other fruits she could get her hands on. Also, she enjoys brown rice or quinoa and fish or chicken with veggie salads on her every meal.