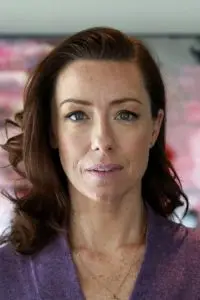 Hollywood star Molly Parker first acted in the 1991 TV movie My Son Johnny. She next appeared in the straight-to-video film Just One of the Girls. Her first feature was in 1996's Hard Core Logo. During this period, she also guest-starred on some television shows, as well as performed in a couple of TV films, such as The Substitute and Serving in Silence: The Margarethe Cammermeyer Story. She later had supporting roles in the movies Kissed, Under Heaven, Wonderland, and The Five Senses. From 1998 to 2000, she also starred in the Canadian sitcom Twitch City.
Her big break came in the 2000s, starring as Alma Garret on the HBO series Deadwood. She next starred as Susan Miller on Swingtown, followed by her main role as Ella Sullivan on the short-lived series Shattered. Also in the 2000s, she had roles in the films Waking the Dead, The War Bride, The Good Shepherd, Nine Lives, The Wicker Man, and Hollywoodland. In the 2010s, she first played recurring role Lisa Marshall on Showtime's Dexter. Subsequently, she portrayed Abby McDeere on the TV show The Firm. She later played Jackie Sharp on House of Cards. She recently starred in the Netflix film 1922. As of 2018, she stars as Maureen Robinson on Lost in Space.
Molly Parker is already in her late 40s but she looks younger than her actual age thanks to a healthy lifestyle. For starters, she sticks to a clean and well-rounded diet plan. Most of the time, she avoids having processed foods as part of her meals. She's also not fond of junk foods. Her diet plan mainly consists of lean proteins like fish and chicken. She also eats lots of veggies and fruits daily. Not only do these keep her full, they also improve her skin and her overall health, of course. She allows herself a cheat day but she does so in moderation.