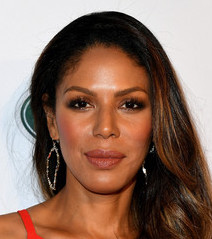 American actress and singer Merle Dandridge started her Hollywood career in the early 2000s. Initially, she had one-time roles in such TV shows as Angel, NCIS, Third Watch, and Guiding Light before landing her first recurring part as Lois in All My Children. Later in 2008, she made her cinematic debut in the film Nothing but the Truth. In the 2010s, she first guest-starred in The Deep End, 24, CSI: Miami, Lie to Me, Love Bites, and Ringer.
She then played Rita Roosevelt in several episodes of Sons of Anarchy, as well as guest-starred in 2 episodes of The Newsroom as Maria Guerrero. After one-time parts in such shows as Nikita and The Mentalist, she went on to appear as Vega in the short-lived series Star-Crossed. In the next couple of years, the actress mostly played brief roles on TV, such as in Drop Dead Diva, Stalker, NCIS: Los Angeles, Suits, Perception, and many others.
Then came her starring role as Gwen Gaskin in The Night Shift, which got her further recognition. It was however her role as Grace Greenleaf in the TV drama Greenleaf that cemented her fame on the small screen. Her latest work on television was as Kim Hammond in HBO's The Flight Attendant. The actress also leads a prolific stage career.
Merle Dandridge follows a healthy lifestyle to maintain her overall wellness, and that includes being mindful of what she eats. But she's not one to impose a strict diet regimen. For her, it's all about moderation.
"Food is so important to physical and emotional health and, right now, comfort is also a big factor," said the actress. "Growing up with an Asian mother, soup and noodles are a huge staple. So, I love to boil a bone broth. I throw in garlic and onion, sometimes veggies, and I love to crack an egg into it."
As she makes efforts to be as healthy as she can be, she starts her day right with a "morning tonic of lemon juice and apple cider vinegar in warm water" for cleansing. She also loves to snack on avocados because, for starters, they're super healthy.