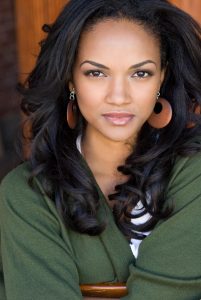 Hollywood star Mekia Cox had her first acting gig in an episode of My Brother and Me in 1994. After a long hiatus, she resumed to acting in the 2000s. She had guest appearances on various television shows. This includes CSI: NY, Half & Half, One Tree Hill, and Bones. She next played the recurring part of Sasha on 90210. Following this, she made her film debut in I Kissed a Vampire. She later had a minor role in Crazy, Stupid, Love. and played Sarah Miller in the movie Battlefield America.
On television, she had her first starring role as Lizzy Gillian on the short-lived NBC series Undercovers. She went on to have guest roles on The Mentalist, Necessary Roughness, Common Law, Leverage, Key and Peele, Mob City, Almost Human, and Gotham. She continued her guest stints on Grey's Anatomy and Modern Family. During this period, she also acted in the movies The Squeeze and After Dark. In 2016, she had a recurring role as Jasmine Evans/Cox on the TV Land series Impastor. At the same time, she starred as Amanda Warner on the Season 2 of Secrets and Lies. Her latest performances are as Dr. Robin Charles on Chicago Med. She next played the dual roles of Tiana/Sabine on the ABC series Once Upon a Time.
The 37-year-old actress stays in shape by following a healthy lifestyle. First off, she sticks to a clean diet plan most of the time. In general, she doesn't eat fast food and other processed foods. She avoids starchy, oily, and sugary foods. Not only are these highly fattening, they're also very bad for one's overall well-being. As for her regular diet plan, it usually consists of eggs or oatmeal for breakfast, chicken or fish with salad for lunch, and something like a sandwich with salad for dinner. She also loves to snack on almonds, yogurts, and fruits.