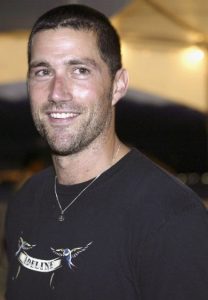 It was in 1992 that actor Matthew Fox started his career. He debuted in an episode of the show Wings. At the same time, he had his first recurring role as Danny on Freshman Dorm. He next made his film debut in My Boyfriend's Back. From 1994 to 2000, he became widely known for starring as Charlie Salinger on teen drama series Party of Five. Following this, he starred as the lead on the short-lived series Haunted.
It was, however, his role as Jack Shephard on the ABC series Lost that brought him international recognition, which he played from 2004 to 2010. While on the show, he also starred in the films Smokin' Aces, We Are Marshall, Vantage Point, and Speed Racer. He also reprised his role as Jack Shephard on Lost: Missing Pieces. After Lost, he starred in the movies Alex Cross, Emperor, Extinction, and Bone Tomahawk.
For his role in the movie Alex Cross, the actor upped his physical training in order to lose weight. According to him, the training involved "circuit workouts, weapons training, mixed martial arts training, and scuba training." Talking about it in an interview, he said: "I've spent a lot of time in the gym all my life. I played competitive sports in college. I thought I kind of knew my way around the gym."
He then shared how more rigorous the training was. "It was circuit training until I wanted to puke. Simon taught me the difference between doing an hour and 15 minutes of a nonstop circuit, as opposed to working out for two hours and resting in between each set," he said. Did he learn something from the workout regimen he did for Alex Cross? Definitely. "I definitely work out differently. I run longer. I circuit train in the gym, but I'm more efficient; I only work out half an hour now," he revealed.