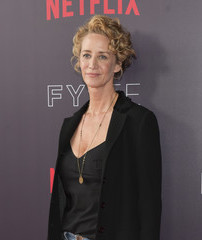 English actress Janet McTeer had her career beginnings in 1985, debuting in an episode of Juliet Bravo. The following year, she made her cinematic debut in the film Half Moon Street. Later in 1990, she appeared as Vita Sackville-West in the miniseries Portrait of a Marriage. She next starred as Ellen "Nelly" Dean in the film Wuthering Heights. She later portrayed Vanessa Bell in the biographical feature Carrington.
McTeer gained acclaim in 1999, starring as Mary Jo Walker in the movie Tumbleweeds. For her work here, she won a Golden Globe for Best Actress. She was also nominated for an Academy Award. Shortly after, she had performances in the films Waking the Dead, Songcatcher, and Tideland, among others. In 2011, she starred in the movie Albert Nobbs, for which her acting was also praised. Other film roles include The Divergent Series: Insurgent and The Exception. On TV, she played Helen Pierce in Ozark and Amy Shaw in Sorry for Your Loss.
Also in the 2010s, the actress established her career with several notable performances. For instance, her portrayal of Clementine Churchill in the TV movie Into the Storm gained her a Primetime Emmy nomination. She went on to play Kate Franklin in the legal thriller series Damages, Jacquetta of Luxembourg in the miniseries The White Queen, Commander Kim Guziewicz in Battle Creek, and Alisa Jones in Jessica Jones.
Janet McTeer maintains a lean, fit body by following a healthy lifestyle. She eats clean, focusing on fruits and veggies and the occasional meat. To nourish her body with proteins, she still manages to stick to a plant-based diet. However, she also eats fish and chicken as her healthy sources of meat. Overall, she doesn't follow any special diets. She just tries to live as best as she could, crediting happiness to her youthful glow.