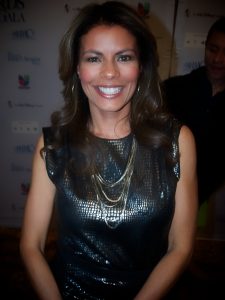 Lisa Vidal is a Hollywood actress whose career started in the 1980s. Initially, she had guest roles in such television shows as The Cosby Show, ABC Afterschool Special, Miami Vice, and Law & Order. In 1985, she made her film debut in Delivery Boys. This was followed by roles in the movies Nightmare Beach and Night and the City. In the '90s, she played recurring role Carmen in New York Undercover.
Her first starring role on the small screen was as Officer Jessica Helgado in ABC's High Incident. After this, she starred as Julie in the short-lived show The Brian Benben Show. Between 1999 and 2001, she became known for her role as Dr. Sara Morales in Third Watch. It was, however, her role as Inspector Magdalena "Magda" Ramirez in The Division that gained her mainstream fame. At the same time, she played Sandy Lopez in ER.
Afterward, she played recurring parts in Smith and Southland. Vidal also starred in the films Chasing Papi, The Blue Diner, and Dark Mirror. Continuing her TV career, she starred as Christina Martinez in the NBC series The Event. More recently, she became best known for starring as Kara in Being Mary Jane. Her latest role on the small screen was as Mari Garcia in the ABC series The Baker and the Beauty.
Lisa Vidal takes good care of her body and her overall health. To do this, she eats healthily and follows a workout routine. On her fitness regimen, she said: "I work with a trainer on and off. Right now I'm not. I do a combo of running, weights and core exercises, and try to work out at least three times a week." The actress also enjoys other physical activities like taking long walks, as well as dancing. Her diet plan, meanwhile, typically consists of "protein, veggies, yogurt, fruit and some carbs."