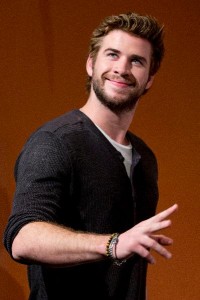 Aussie actor Liam Hemsworth began his career in a soap opera on Australian television. In the late 2000s, he started acting in Hollywood films, beginning with Knowing (2009) and gained recognition for playing Miley Cyrus' leading man in the Nicholas Sparks movie adaptation of The Last Song released in 2010. Mainstream success came two years later for playing Gale in The Hunger Games. This led him to star in other films like The Expendables 2, Love and Honor, Paranoia, and Empire State. His role as Gale became more significant in the latter sequels The Hunger Games: Catching Fire, and The Hunger Games: Mockingjay – Part 1.
Standing at 6'3, Liam is as much as a heartthrob as his older brother Chris. Gaining much publicity for his previous romantic relationship with Miley Cyrus, Liam is now popular in his own right courtesy of his role in The Hunger Games films, which certainly increased his profile as an actor. For his major role in The Hunger Games, the actor worked hard to not only look lean and fit, but also strong and agile for his action-packed scenes. Normally, the actor stretches out by doing lots of cardio. He prefers running outdoors rather than in the gym.
He also engages himself with multiple physical activities, including boxing, surfing and running. For him, punching for about 20 minutes is a great way to exercise his body. Speaking of training for his role in the movie, he underwent a rigorous routine under a former Navy SEAL to prepare his body for his notable role. He was also required to lose 15 pounds. Throwing tires and climbing ropes also gave him the strength needed and helped him lose those extra pounds. Aside from the mentioned routines, Liam also does other routine in between, such as neck presses, pull-ups, military presses, lateral raises and bench presses.