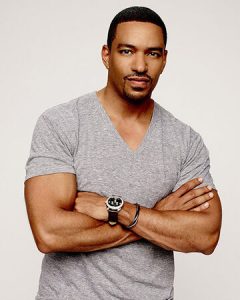 Hollywood actor Laz Alonso debuted as host of the show A.M. @ BET in 2000. He next made his film debut in 30 Years to Life. He later had guest roles in such television shows as Providence, The Practice, One on One, Without a Trace, Soul Food, NCIS, and CSI: Miami. He also appeared in the 2003 movie Leprechaun: Back 2 tha Hood.
He went on to appear in the films All Souls Day: Dia de los Muertos, The Tenants, Jarhead, The Last Stand, Stomp the Yard, and Captivity. At the same time, he played James Cage in some episodes of the crime drama series Eyes. In the late 2000s, he had performances in such movies as Miracle at St. Anna, Fast & Furious, Down for Life, and Avatar.
In the 2010s, he had a recurring role in Southland and went on to star as Charlie Duchamp in the A&E series Breakout Kings. He next starred as Will Moreno in the soap opera Deception. He then starred in the feature films Battle of the Year, Detroit, Traffik, and L.A.'s Finest. Alonso also starred as Billy in The Mysteries of Laura. He gained wider recognition recently for his role as Marvin/Mother's Milk in Prime Video's The Boys.
For his lead role in Breakout Kings, Laz Alonso increased his physical training to prepare for his character. But fitness isn't new to him. Even at a young age, he started taking care of himself through regular workouts. "I got serious about [fitness] in high school. All my buddies were big, and I was a 155-pound rail," said the actor. For the show, the actor did lots of weights, cardio, and calisthenics to develop his physique. Normally, his workout routine also comprises of said activities.