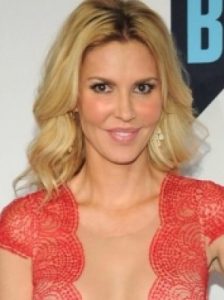 Brandi Glanville first started her career as a model during her late teens. After getting signed, she mostly worked in Europe. For almost two decades, she worked prolifically as one, participating in runway shows in Paris. She has appeared on such magazines as Glamour and Cosmopolitan. Also, she's worked for such prominent fashion lines Chanel, Giorgio Armani, and Gucci. In the 2010s, she ventured into reality television.
She became a cast member of The Real Housewives of Beverly Hills from 2011 to 2016, returning as a guest this year. Other works on television include appearances in The Eric Andre Show and 90210. She later made her acting debut in the TV movie Missing at 17. In 2014, she made her film debut in the parody movie The Hungover Games. The following year, she appeared as a contestant in Celebrity Apprentice.
Afterward, she had a role in the TV film Sharknado: The 4th Awakens. Later, she appeared in 8 episodes of Famously Single and was a contestant in My Kitchen Rules. In 2017, she was a contestant in Celebrity Big Brother 20 (UK) and then again in Celebrity Big Brother 1 (U.S.). Her latest appearance was in Marriage Boot Camp: Reality Stars Family Edition.
Being a former model, the now reality star knows how to stay slim and take care of her body. Currently, she enjoys doing Pilates as part of her workout routine. "After I drop my kids off at school, I head right to my Pilates trainer. I've had the same one for nine years!" said Glanville.
She also shared how she didn't exercise before. It all changed after being a mom. "Now I do three times a week and besides that, I stay active by going on bike rides with my kids, walking the dogs, or going for a hike near my home. I can't even think about stepping foot on a treadmill," revealed the celebrity. Another fitness trick that she does? She always takes the stairs instead of using the elevator!