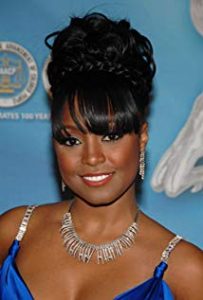 Hollywood star Keshia Knight Pulliam had her career beginnings during the '80s. She started her career as a child actress where she gained prominence for her role as Rudy Huxtable on The Cosby Show. The show aired on NBC from 1984 to 1992. She simultaneously started a film career where she debuted in the 1985 movie The Last Dragon.
She also reprised her role in The Cosby Show's spin-off sitcom A Different World, after which she played the titular character in the TV film Polly. After The Cosby Show, she took a break from acting and only returned in the 2000s. She first appeared in the reality shows Fear Factor and Celebrity Mole: Yucatán. She next starred in the TV movie Christmas at Water's Edge.
Also in the 2000s, she had performances in the movies Motives, Beauty Shop, The Gospel, Death Toll, and Madea Goes to Jail. Back on television, she starred as Miranda Lucas Payne on the TV series Tyler Perry's House of Payne. It aired from 2007 to 2012. She's also appeared in other shows, as well as TV movies. In 2015, she competed in The Celebrity Apprentice Season 7. More recently, she appeared in Celebrity Big Brother.
The 40-year-old actress remains fit and slender thanks to her clean diet plan. Generally, she stays away from processed and junk foods. Instead, she focuses on having nutritious, whole foods to keep her body healthy from the inside out. "I try to eat good," said the former child star. "I really do. It's really about moderation. I don't understand anorexia; I'm too greedy to ever not eat … I just can't do it. I think it's best if you just eat in moderation, eat good foods, don't eat a lot of junk. I don't drink a lot of sodas or that kind of thing. I really just drink water and an occasional cocktail; that's about it."