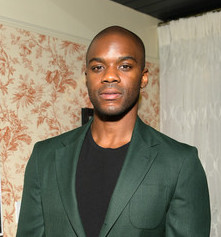 Hollywood actor Jovan Adepo debuted as Michael Murphy in the television series The Leftovers. He played the said role from 2015 to 2017, appearing in a total of 11 episodes. Around the same time, he made his cinematic debut starring as Cory Maxson in the drama film Fences. For his performance, he received Outstanding Breakthrough Performance and Outstanding Supporting Actor nominations at the Black Reel Awards. He simultaneously guest-starred in NCIS: Los Angeles.
After this, he had performances in such films as Mother! and Overlord. Back on the small screen, he starred as Danny Greer in Facebook Watch's Sorry for Your Loss and Prime Video's Jack Ryan. In 2019, Adepo starred as Antron McCray in the miniseries When They See Us, as well as played Will Reeves/Hooded Justice in the limited series Watchmen. For his work here, he received a Primetime Emmy nomination for Outstanding Supporting Actor in a Limited Series or Movie. In 2020, he starred as Larry Underwood in the CBS All Access miniseries The Stand. He also starred in the drama film The Violent Heart.
Jovan Adepo practices diligence when it comes to his workout routine, which really depends on whatever role he's preparing for. For instance, he needed to lose weight for Jack Ryan so his exercise regimen had to be designed to help him slim down. "When I was in Jack Ryan, I was doing Olympic lifts, like the hang clean, power clean, deadlifts, and heavy squats. Low reps but the heaviest weight I could manage, between three and four reps," said the actor.
"But when it was time to be Antron in When They See Us, I didn't have any physical thing other than to look big. Antron McCray is a big dude. All I could do was try to get to that. I had my whey protein and my creatine. I was lifting weights every day and eating everything I wanted. I wasn't supposed to be in body-builder shape," he added.