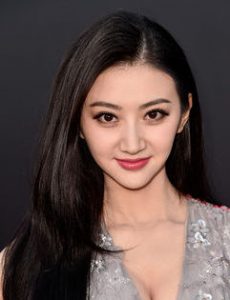 Chinese actress Jing Tian started her acting career in the late 2000s in her native China. She made her debut in the movie Anaconda Frightened. In the 2010s, she gained recognition in China for starring in the film The Warring States. Following this, she starred in the Chinese films Ultra Reinforcement, Better and Better, Special ID, Police Story 2013, and From Vegas to Macau.
In 2016, she got her breakthrough playing the role of Lin Mae in Zhang Yimou's The Great Wall, co-starring Matt Damon. This gained her international recognition. She continued her career in Hollywood, landing a supporting role in the film Kong: Skull Island. She recently starred as Liwen Shao in the newly released film Pacific Rim Uprising. She also continued to work in Chinese films and TV shows.
For her role in The Great Wall, the actress not only trained vigorously, she also changed her diet in order to gain weight because she was too thin to play a warrior. In order for her to achieve this, she said she had to eat lots of meat. She shared:
"When I did my groceries, the coach would follow and make sure I buy protein powder and chicken breast. The drink was hard for me to swallow! I was not allowed to put salt on my food either but on the other hand, I could eat a lot more. I could take five plates of pork belly and have steamboat, and then in the morning, I could have steak for breakfast!"
According to the actress, once the filming for the movie finished, she started to lose the weight that she's gained, which of course, she did by reducing her meat consumption. Her standard diet, on the other hand, is pretty healthy. She focuses on lean protein, whole grains, and fruits and veggies. Most of the time, she stays away from processed and junk foods.