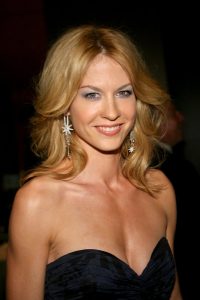 Jenna Elfman is a Hollywood star who came to mainstream prominence as the female lead on the sitcom Dharma & Greg. Prior this, she joined the main cast of the short-lived series Townies. Her role on Dharma & Greg had won her a Golden Globe for Best Actress in a Comedy Series. It also got her a Primetime Emmy nomination. She went on to star as Anna Riley in the movie Keeping the Faith alongside Ben Stiller and Edward Norton. Afterward, she joined the main cast of the short-lived show Courting Alex. She next starred as Billie on the TV series Accidentally on Purpose. In the 2010s, she had starring roles on the shows 1600 Penn and Growing Up Fisher. She also recently played the lead on Imaginary Mary, but it was cancelled after one season.
The 46-year-old actress sustains her slender and toned figure by leading a healthy lifestyle. Of course, this starts with a clean and nutritious diet. What's her secret? She eats natural and wholesome foods without being conscious of calories. She said: "I don't count calories. I just try to eat healthy while also letting myself indulge a bit from time to time, but still with organic, non-GMO ingredients as much as possible." She added: "I usually eat A LOT more greens than what I did. But, it was a very busy three days and for some reason, my green intake wasn't at it's highest."
For breakfast, she typically has 2 pieces of avocado toast on sprouted whole grain bread, sprinkled with Celtic sea salt, an apple and a cup of Americano coffee. For lunch, she has half of a pita sandwich with hummus, chicken, rice and lettuce and a small bowl of chicken noodle soup. For dinner, she loves to have Yellowtail and tuna sushi, miso soup, edamame, and cucumber hand rolls. She also tries to be healthy for snacks. She loves munching on butter croissant. Her favorite dessert is Vegan honeycomb ice cream with caramel sauce.