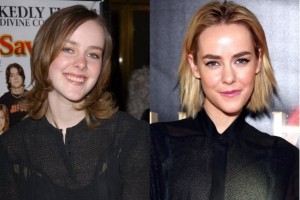 Early Career and Subsequent Work
Jena Malone was born on November 21, 1984 in Sparks, Nevada. Her acting career began in the mid 1990s at age 12 when she appeared in the film Bastard Out of Carolina. Around the same time, she acted in the TV movie Hidden in America and appeared in an episode of Chicago Hope. In the next few years, she was able to build her career as a teenage actress with roles in Contact, Stepmom, The Book of Stars, and For Love of the Game.
The beginning of the 2000s was also promising for Malone as she started it with a supporting role in Donnie Darko, which went on to become a cult hit. Subsequently, she appeared in Life as a House, The Dangerous Lives of Altar Boys, The Badge, American Girl, The United States of Leland, and Cold Mountain. She then had a starring role in Saved! and played Lydia Bennett in Pride & Prejudice, which got rave reviews from critics.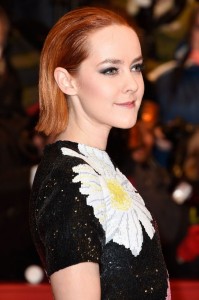 She also had a prolific career on television in the 2000s, acting in a couple of television movies, including Cheaters and Hitler: The Rise of Evil (miniseries). Afterwards, she's had roles in Lying, Four Last Songs, The Go-Getter, Into the Wild, The Ruins, The Messenger, and The Soloist. In 2011, she played the role of Rocket in Sucker Punch. After performing in such films as For Ellen, In Our Nature, and The Wait, she became known internationally for playing Johanna Mason in The Hunger Games: Catching Fire, a role she reprised in The Hunger Games: Mockingjay – Part 1 and The Hunger Games: Mockingjay – Part 2.
She recently played the lead role in the horror film Angelica and is part of the upcoming movie Batman v Superman: Dawn of Justice. Her most recent work on the small screen was in the miniseries Hatfields & McCoys. In addition, Malone has received a Young Artist Award for her performance in the movie Stepmom (1998) for Best Leading Young Actress in a Feature Film, as well as a Golden Globe nomination for Best Actress in a Miniseries or Television Film for her role in the TV movie Hope (1997).
Has Jena Malone had Plastic Surgery?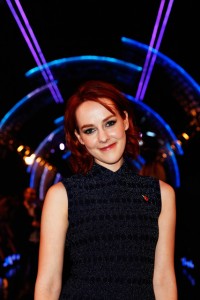 31-year-old Jena Malone has been in the acting industry since she was 12. Although she never had a huge, mainstream leading role, Coleman has been in the loop, prolifically landing supporting roles in major films and lead roles in some indie movies. Basically, she's doing okay and she's quite a familiar name already. As she reaches her 30s, some fans wonder whether the actress has had some cosmetic enhancements since she looks prominently different in the present. Of course, it's normal to see changes. After all, fashion trends change and so do people's appearance.
However, the change on Malone's face is too notable to ignore. She was already acting on the screen since 11 or 12 so those who knew her since then can attest to the fact that it looks like the actress has had something done onto her face now that she's grown-up. Nose job, maybe? It's hard to say. Sometimes, it can be just the lighting or the make-up that make someone's face look different. As to her body, it seems no plastic surgery has ever done before as her features are just proportional to her slim figure.