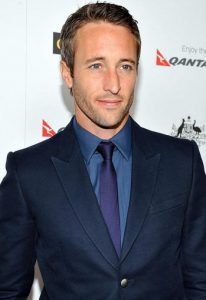 Australian actor Alex O'Loughlin got his start in the acting industry in the early 2000s. His first role was in an episode of White Collar Blue. His first movie was in the Australian feature Oyster Farmer. He next starred in the miniseries The Incredible Journey of Mary Bryant. The rest of the 2000s saw him star in the movies Man-Thing, Feed, The Invisible, August Rush, and Whiteout.
He also became known for his role as Kevin Hiatt in the series The Shield. This was followed by his role of Mick St. John in Moonlight. From 2009 to 2010, he starred as Dr. Andy Yablonski in the short-lived series Three Rivers. After this, he played Jennifer Lopez's leading man in the romantic comedy The Back-up Plan. It was also during this period that he started playing the role of Steve McGarrett in the CBS series Hawaii Five-0. He still stars on the show up to present.
The Australian celebrity maintains his health and fitness by incorporating a workout routine in his lifestyle. Being an actor, he also trains to achieve a certain physique that's appropriate to a character he plays. For instance, his role in Three Rivers had him playing a surgeon. Talking about the training he underwent, he said: "I'm playing a surgeon currently, so I'm trying to say on the thinner, leaner side. I've seen a lot of the surgeons move around the hospital quickly, eat on the run; they're pretty lean."
In order to achieve his body for the role, he made some modifications to his workout routine. He said: "I do circuit training, interval training. I do this interval thing called Tabata. It's 20 seconds on, ten seconds off at 100 percent intensity. I aim for four days a week." He also said that he stays in shape by running and doing other outdoor activities.