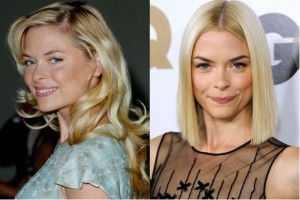 Early Career and Hollywood Success
Jaime King was born on April 23, 1979 in Omaha, Nebraska, U.S.. She was 14 when she was discovered and became a teenage model. At her graduation fashion show, she caught the attention of a modeling agent, who later invited her to work as a professional model in New York City, which she accepted. Because her agency already represented another model named Jaime (Jaime Rishar), she chose to call herself James King throughout her modeling career. Even when she was just beginning in the acting industry, she had also initially used the name "James King".
Even during her initial modeling career, she gained success with appearances in prominent magazines like Vogue, Allure, and Seventeen. She was only 15 at the time. When she turned 16, she appeared on Glamour and Harper's Bazaar. In 1996, when she was 17, she walked the runway for the fashion houses Chanel and Christian Dior. Two years later, she co-hosted the MTV show House of Style.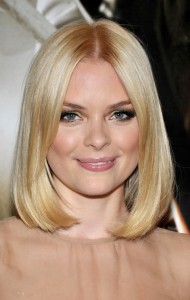 She began her acting career in the early 2000s, making her debut in Happy Campers. This and up to her roles in Blow and Pearl Harbor, she was credited as James King. In the next few years, she's had roles in such movies as Four Faces of God, Bulletproof Monk, White Chicks, and Pretty Persuasion. In 2005, she received mainstream prominence after Robert Rodriguez cast her as the twins Goldie and Wendy in Sin City, which went on to become a huge hit.
With her new-found success as an actress, King continued performing in other feature films, including Cheaper by the Dozen 2, The Alibi, The Spirit, My Bloody Valentine 3D, and Fanboys. Around mid 2000s, she also started a career on television, first appearing in an episode of The O.C.. She next played Tanya, one of the main characters in the short-lived series Kitchen Confidential. Afterwards, she played a recurring role in The Class, which was also cancelled right away, and another main role in Gary Unmarried, which only lasted two seasons.
After starring in the 2010 films Waiting for Forever, A Fork in the Road, and Mother's Day, she started playing the role of Lemon Breeland in Hart of Dixie, which ran for four seasons from 2011 to 2015. This secured her wider exposure from mainstream television viewers. In 2014, she reprised her roles in Sin City: A Dame to Kill For. Her most recent work on the big screen is Barely Lethal released in 2015.
Has Jaime King had Plastic Surgery?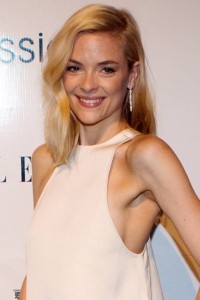 Model-turned-actress Jaime King is now a household name for her various work on both film and television. Before this, she was also recognized in the fashion industry as a prolific model. Now 36, the Hart of Dixie actress is no stranger to talks of plastic surgery. It's because there are those who have claimed that King has had a cosmetic procedure, particularly a nose job, at one point in her career. It's no secret that coming from the modeling industry, King may have had insecurities since being a model is all about how one looks. So, it isn't really surprising if the actress has undergone a surgical procedure to fix something about herself.
Could that be her nose that she thought was in need of fixing? Because observers thought her nose now seems slim, like it has been reshaped before. However, it also seems that these claims are baseless since the reports are not very persistent. Based on her interviews about taking care of herself, it looks like Jamie relies on following healthy and natural practices. Thus, it makes the plastic surgery claims more unlikely.