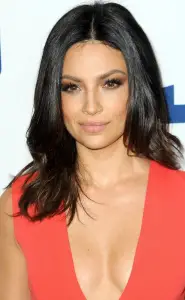 Floriana Lima is an actress currently working in Hollywood. It started for her in 2008 when she appeared in an episode of Terminator: The Sarah Connor Chronicles. That same year, she played Haley in an episode of How I Met Your Mother. She also played small roles in one episode of Privileged and My Own Worst Enemy. The following year, she appeared in the direct-to-video movie The Alyson Stoner Project, as well as guest-starred in Melrose Place.
Lima's first starring role was as Elizabeth in the web series Poor Paul, which she played from 2008 to 2009. The following decade, she starred in the made-for-television movie Kings by Night. She also made guest appearances in House M.D., In Plain Sight, Glory Daze, The Nine Lives of Chloe King, and Franklin & Bash. Later, she starred as Nurse Rosa 'Ro' Quintero in the Fox series The Mob Doctor, which aired from 2012 to 2013.
After this, she played one-episode roles in Hawaii Five-0 and Psych. In 2015, she had a recurring character as Michelle Prado in the NBC series Allegiance. She got another starring role as Bridey Cruz in the TV series The Family. She went on to play Miranda Riggs, a recurring part in Lethal Weapon. Her next role was as Maggie Sawyer in Supergirl. More recently, she played Krista Dumont in The Punisher's second season.
Apart from practicing a healthy diet plan, the actress maintains a great body by doing a vigorous workout routine. Some of the things she does to get in shape and stay strong is a combination of cardio, yoga, and being simply on the go. She tries to work out a couple of times a week. But when it gets super busy, she gets creative and performs simple exercises wherever she is. Feeling better and stronger with a workout, she makes great efforts to incorporate exercise into her lifestyle on a regular basis.