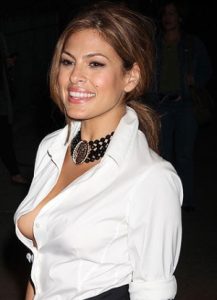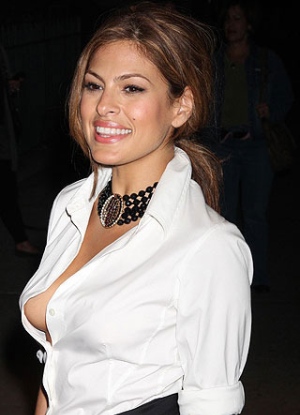 Eva Mendes was first in B-movies prior to landing more mainstream opportunities in Hollywood. Her small yet noticeable role in the acclaimed movie Training Day changed everything for her, first landing a supporting role in the box office hit 2 Fast 2 Furious. She next played a supporting character in Once Upon a Time in Mexico before making it bigger in the comedy film Hitch, where she played Will Smith's love interest. In the subsequent years, she starred in a variety of movies, including Ghost Rider, The Spirit, and The Other Guys. She also reprised her role as Monica Fuentes in Fast Five and will star again in the upcoming Fast 8.
Eva stands out in Hollywood, thanks to her Cuban heritage. Along with her natural talent for acting, she makes a wonderful actress in the industry. Aside from her acting chops, Eva is also remarkable for having a curvaceous figure, which although natural, she still maintains through a healthy lifestyle. Aside from working out regularly, Eva eats clean and healthy to make sure her body only consumes nutritious food. Now that she's in her 40s and is a mother of two, it becomes crucial for her to be careful when it comes to the food she eats.
Interestingly, the actress is a vegetarian, something that she follows for both ethical and health reasons, ethical because she loves all animals. She also believes that cutting meat from one's diet is highly beneficial. Looking at her as an example, it must be really true. She gets her proteins from other alternatives like soya and tofu. Because she's a vegetarian, she focuses on eating fruits and vegetables and fills herself up with juices and shakes. Meanwhile, she gets her carbs from wheat bread and cereal. For snacks, she likes eating yogurt, blueberries, grapefruit, and almonds.