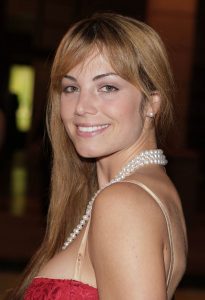 Canadian actress Erica Durance got her career start in the early 2000s, debuting with a small role on the series The Lone Gunmen. She next made her cinematic debut in the 2002 movie The Untold. After this, she played Johanna in the film House of the Dead. Her breakthrough on television was after landing the role of Lois Lane on the television series Smallville, which she played from 2004 to 2011.
While on the show, she also starred on the TV movies Island Heat: Stranded and I Me Wed, among others. She went on to star as Julie Miller in the film The Butterfly Effect 2. After Smallville ended, she appeared in the movie Tim and Eric's Billion Dollar Movie. She also guest-starred on the shows Charlie's Angels and Harry's Law. She later became further known for starring as Dr. Alex Reid on the Canadian series Saving Hope, which she played from 2012 to 2017. As of 2017, she plays Alura Zor-El on the TV series Supergirl.
The 40-year-old actress stays in shape by following a healthy diet plan. For one, she eats more now that she's older. No more dieting and food deprivation for her. "I'm eating more often during the day now, so I don't get the huge sugar crashes and then eat things that I shouldn't be eating. I do have a heavier protein, little bit less carbs, diet but I still believe carbs are necessary because they help break down the protein," said the actress.
She continued: "My father-in-law says this, "You eat like a king in the morning, a prince in the afternoon and a pauper in the evening." It's minimizing those heavier foods to the beginning of the day. Then after, it's just sticking with a more strict diet of protein and greens and less sugar." This diet plan works for her, hence, her slender figure.