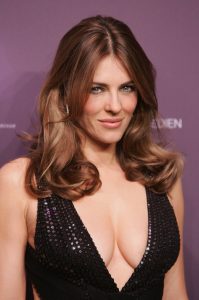 Elizabeth Hurley debuted in the 1987 film Aria. She next portrayed Claire Clairmont in the movie Rowing with the Wind. On television, she played the titular character on the miniseries Christabel. She next starred on another miniseries, Act of Will. During the '90s, she had roles in the films Kill Cruise, The Long Winter, Passenger 57, Mad Dogs and Englishmen, and Dangerous Ground.
She later portrayed Vanessa Kensington in the box-office hit Austin Powers: International Man of Mystery. She reprised her role in the sequel Austin Powers: The Spy Who Shagged Me. Other films she starred in during the '90s were in Permanent Midnight, My Favorite Martian, and EDtv. She continued performing on the big screen in the 2000s. This time, she had roles in the movies The Weight of Water, Bedazzled, Double Whammy, Dawg, Serving Sara, and Method.
She later appeared as herself in the documentary Valentino: The Last Emperor. In the 2010s, she appeared as herself in the film Made in Romania, then starred in the movie Viktor. She also became known for her recurring character as Diana Payne on Gossip Girl. More recently, she became known for her role as Queen Helena on The Royals.
Apart from her diet plan, the actress maintains her svelte figure by sticking to an active lifestyle. In the morning, she starts her day with squat reps. "I've had some lower back problems, so the squats help," she said. After eating breakfast, she heads out for a walk with her dogs. Even a 30-minute walk is enough to keep her heart rate up, which is great. Plus, she loves the ambiance of the outdoors. That's why she prefers exercising outdoors rather than hitting the gym. In addition, she also practices yoga and Pilates sometimes, though she usually does during vacations when she has more time.