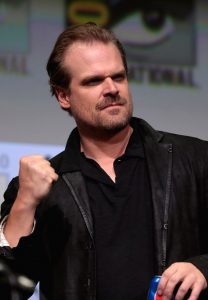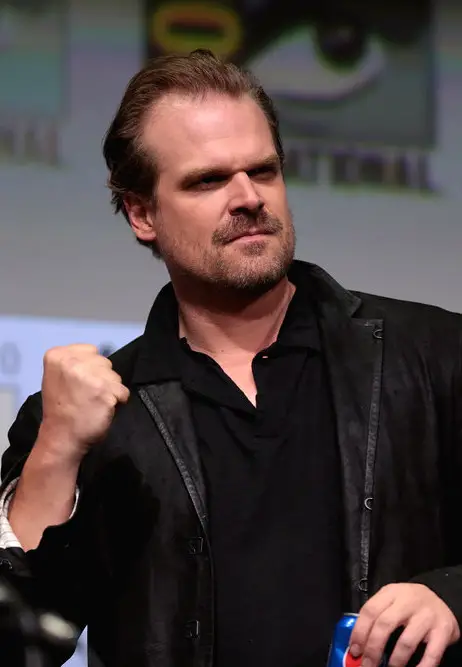 Hollywood actor David Harbour had his career beginnings in the late 1990s. After a series of auditions, he landed his first gig in an episode of Law & Order. He landed more one-time roles on television in the 2000s, appearing in Law & Order: Special Victims Unit, Law & Order: Criminal Intent, and Hack. Later in 2004, he played Robert Kinsey in the film Kinsey, marking his cinematic debut.
He next had roles in such films as Confess, Brokeback Mountain, Revolutionary Road, Quantum of Solace, and State of Play. In 2011, he starred as Roger Anderson in the short-lived series Pan Am. After this, he starred as Elliot Hirsch in the HBO series The Newsroom, which he played from 2012 to 2014. During this period, Harbour also had performances in the films The Green Hornet, W.E., End of Watch, Knife Fight, Snitch, Parkland, A Walk Among the Tombstones, and The Equalizer.
At the same time, he played David Potter in the comedy-drama Rake, Dr. Reed Akley in the TV series Manhattan, and David Patrick in NBC's State of Affairs. He recently rose to fame for his role as Jim Hopper in Netflix's Stranger Things, which he has been starring in since 2016. Back in the movies, he played Dexter Tolliver in Suicide Squad and John Morris in Black Mass. He recently played the lead in the 2019 film Hellboy.
David Harbour admits to being not so into workouts during his younger years. "So from about the time I was 26 years old, to about now, I haven't really been training at the gym seriously at all … so I still consider myself a novice at this," said the actor. But his lead role in Hellboy changed that. To work on his physical training, he worked with notable trainer Don Saladino. Firstly, he went through a 10-week boot camp. While there, he focused on his workout routine, which involved involving kettlebells, medicine balls, machine weights, dumbbells, and weighted sleds.