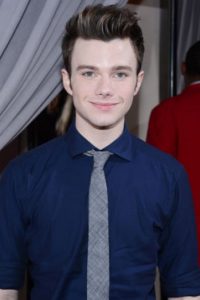 Hollywood performer Chris Colfer debuted as Kurt Hummel in the acclaimed series Glee. With the show's massive success, the actor gained instant fame. Prior to this, he appeared in the short film called Russel Fish: The Sausage and Eggs Incident. He was part of Glee's main cast from 2009-2015, with the show airing on Fox for six seasons. His starring gig on the show led to many other opportunities, including a gig on Entertainment Tonight. In 2010, he made his film debut with a voice role in Marmaduke.
He also reprised his role as Kurt in Glee: The 3D Concert Movie. He has since appeared in other television programs. This includes The Glee Project, Saturday Night Live, The Talk, and Hollywood Game Night. He went on to play Tony Chase in Hot in Cleveland. In 2012, he starred in the movie Struck by Lightning, also serving as the writer and executive producer. After Glee, he starred in the feature film Absolutely Fabulous: The Movie. He later had appearances in the TV shows Julie's Greenroom and RuPaul's Drag Race: All Stars. His latest movie role was in the 2017 independent film Noel.
The actor-singer is a foodie and allows himself to eat whatever he wants. Nonetheless, he tries his best to focus on eating clean, whole foods. He still has his guilty pleasures, though, such as diet coke. "Every meal is accompanied by a Diet Coke. Even in the morning, a Diet Coke," he revealed. For his meals, he likes having protein-rich foods like seafood and chicken. He also balances his meals with salads. "The insalata vegetale is one of my favorite salads in Los Angeles, a mix of zucchini, squash, green beans, tomato, garbanzo beans, olives, greens, and cheeses," said the former Glee star. The actor also admits that he's not a breakfast person and that he has chocolate chip cookies as his midnight snack.