The 87th Academy Awards is just around the corner. Thus, it is only fitting to take a look at some of Hollywood's most beautiful actresses and their quest to get the coveted Oscar trophies.
Best Actress nominees
Julianne Moore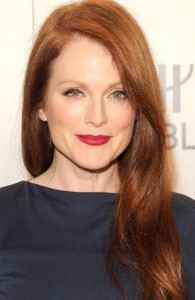 The 54-year-old actress is a living proof that aging women can still take beauty and talent to the next level. Her role as a linguistics professor diagnosed with early-onset of Alzheimer's disease in Still Alice earned her the Golden Globe for Best Actress, giving her a greater chance of taking home the Oscar.
Julianne Moore is also one of the few women in the entertainment industry that managed to maintain her slim physique. Boasting a statistics of 34-24-34 in or 86-61-86 cm, the actress certainly will give younger celebrities a run for their money. She also has an exquisite breasts with a bust measurement of 34B, which seems proportionate to her slim body. The redhead star surely is still an epitome of glamour.
Marion Cotillard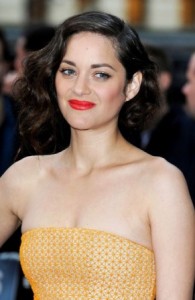 The 39-year-old French beauty is no stranger to prominent awards like the Oscar, since it was her Oscar award in 2007 for her performance as French singer Edith Piaf in La Vie en rose that cemented her to international fame in the first place. This will be her second Oscar award for the lead actress role in Two Days, One Night, if ever she wins again.
As time goes by, the French actress becomes more beautiful than ever. Styling in Hollywood must have helped, still, Marion Cotillard possesses natural beauty sans make-up and other styling effects. It's not just even her pretty face, it's also her rocking body. Owning a 35-24-34 in or 89-61-87 cm body measurements, Cotillard will certainly trigger the envy of every woman out there, especially since the actress has a voluptuous bust with a cup size of 34C.
Felicity Jones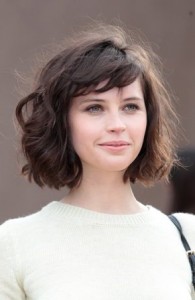 Relatively new in the Oscars attendance, 31-year-old English actress Felicity Jones wowed audiences worldwide for her portrayal of Stephen Hawking's wife Jane Wilde Hawking in The Theory of Everything. Whether she wins or not, the full possibility that she'll be dominating the Hollywood big screen in her subsequent projects is clear as a crystal.
The youngest Oscar Best Actress nominee, Felicity Jones is a petite beauty with a height of 5 feet 3 inches and a weight of 55 kg or 121 lbs. Still, she has spectacular body shape with measurements of 33-27-34 in or 84-68.5-87 cm. The actress is not endowed with prominent cleavage at only 32A, but this does not lessen her beauty's intensity as her being natural is the most beautiful state a woman can be.
Rosamund Pike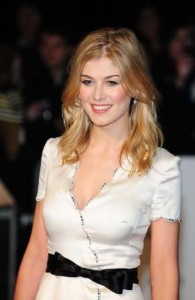 36-year-old English actress Rosamund Pike's presence on the screen is hard to resist. Even her portrayal of manipulative Amy in Gone Girl still brought out her best assets, earning her the Oscar for Best Actress, her first Academy Award nomination.
Standing at 5 ft 8½ in or 174 cm, Rosamund Pike has a modelesque body with vital statistics of 32-24-33 in or 81-61-84 cm. Her breast size is just right for her body type, going at 32B. It can also be noticed that although the actress doesn't really flaunt her body much, she makes sure people become aware of her long, slender legs.
Reese Witherspoon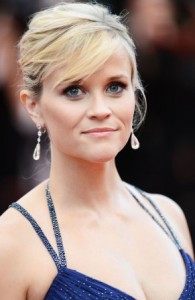 38-year-old Reese Witherspoon may have achieved fame for her comedic streak in Legally Blonde, but the mother of three is certainly as versatile as a good actress can be. She has already won an Oscar for Best Actress for her portrayal of June Carter in 2005's Walk the Line. Now is her second chance at winning the golden trophy for her role in Wild. Will it be hers?
Reese Witherspoon stands at only 5 ft 1½ in or 156 cm and weighs 57 kg or 126 pounds, making her definitely a petite blonde. Despite her short physique, the award-winning star has a gorgeous body measuring 34-25-35 in or 87-63.5-89 cm with a bust size of 32B, making her physique somewhat above average considering her short stature.
Best Supporting Actress nominees
Emma Stone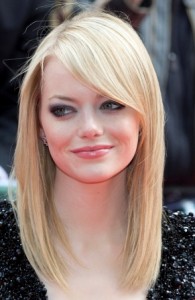 The bubbly Emma Stone is only 26 but she surely is receiving a lot of accolades in the recent years. Gaining worldwide stardom for her role as Gwen Stacy in The Amazing Spider-Man film series is one thing, and getting an Oscar nomination is another. Getting noticed for her acting chops in the film Birdman or (The Unexpected Virtue of Ignorance), Stone seems to be graduating from her feel-good movies and is transitioning to more diverse roles, which of course, is good for her.
Standing at 5 ft 6 in or 168 cm, Stone is pretty slim for her weight of only 52 kg or 115 pounds, considering she's a bit tall. Her body measurements go up to 32-24-33 in or 81-61-84 cm with a cup size of 32B. She may be slim, but she still has a vivaciousness in her as she looks incredibly sexy with her great sense of style and humor, in addition to her brightly-wide eyes and husky voice.
Keira Knightley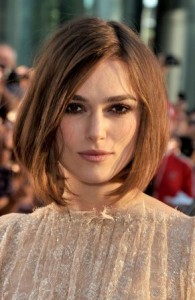 29-year-old Keira Knightley has a long list of excellent performances in a number of films, including Pride and Prejudice, which got her an Oscar nomination for Best Actress before. Getting a second chance of receiving the Oscar nod for her role in The Imitation Game, this time for Best Supporting Actress, Knightley is truly a combination of beauty, class and talent.
The English actress is also known for her slim physique, which she confidently flaunts despite the ubiquity of voluptuous actresses in Hollywood courtesy of plastic surgery. Her confidence over her natural appearance is what makes her even more endearing. Standing at 5 ft 7 in or 170 cm and weighing 54 kg or 119 pounds, Knightley surely has a remarkable body with a cup size of 32A.
Meryl Streep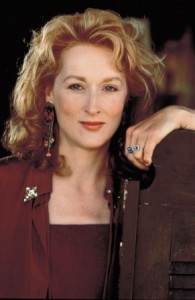 Meryl Streep is a three-time Academy Award winner and her nomination for her role in Into the Woods for Best Supporting Actress is just one of the many nominations she has had in the course of her acting career. Being said that, the 65-year-old actress is indeed remarkably talented in her chosen career and even old age is not stopping her.
The veteran actress is also a great example of taking aging the natural way, even when in an industry that sometimes values face and body rather than someone's talent and potential. Streep's height 5 ft 6 in and weighs 72 kg or 160 lbs. The legendary actress does not show any signs of cosmetic procedures and as naturally beautiful as she was in her younger years. The actress has a body measurements of 38-34-39 with a cup size of 38B.
Laura Dern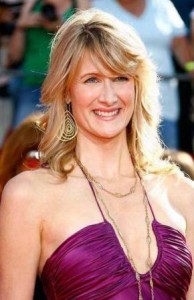 The 47-year-old actress has had her glory days in the 1980s for her wild roles in Blue Velvet and Wild Heart, among others. Recently, her performance in Wild impressed everyone, getting her a second Oscar nomination, the first being in 1991's Rambling Rose. Though Dern has also focused on television in the recent years, her impressive knack for acting is something that cannot be resisted by the silver screen.
Remarkably tall at 5 ft 10 1/2 in with a weight of 61 kg or 135 lbs, Laura Dern stands out among the crowd even though she's already in her late 40s. During her younger days, Dern was oozing with sex appeal, something that she can still maintain up to now with her body measurements of 34-25-33 and a cup size of 34B. Like Julianne Moore, Dern was able to sustain her slim physique and sexy posture, giving her more appeal that you'll think she's a couple of years younger than her actual age.
Patricia Arquette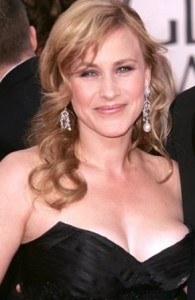 46-year-old actress Patricia Arquette has already won the Golden Globe for Best Supporting Actress for her role in Boyhood, and with the stiff competition, it's hard to say whether she'll take the Oscars, too. Getting mainstream recognition in the 1990s, the actress continues to be a top-caliber actress up to now with her Oscar nomination as proof.
Standing at 5 ft 1 in, Patricia Arquette is apparently short compared to her contemporaries in the industry. Amazingly, her short stature did nothing to hinder the success of her film and television career. Weighing 65 kg or 143 lbs with a measurement of 38-25-35, the mother of two seems to indulge herself with her appetite, which is a breath of fresh air in the world where everyone strives to be painfully thin.