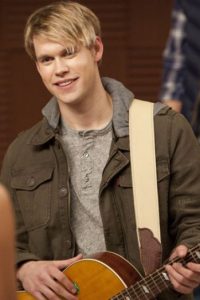 Actor-singer Chord Overstreet had his career beginnings in the late 2000s. His first ever movie role was in 2009's The Hole. At the same time, he made his first television appearance in iCarly. He got his break in the 2010s after landing the role of Sam Evans in the hit musical drama-series Glee. He was in the show from 2010 to 2015, earning him significant attention.
He reprised his role in the concert film Glee: The 3D Concert Movie. Simultaneously, he also had roles in the movies A Warrior's Heart and 4th Man Out. He also guest-starred in an episode of The Middle. In addition, he's worked as a voice artist in Be Cool, Scooby-Doo! and Regular Show. He later released his debut single "Homeland". This year, he released the extended play called Tree House Tapes.
The 28-year-old actor-singer works hard to maintain his muscular physique. He credits his lean and athletic figure to his discipline and dedication to his workout regimen. When asked about his fitness routine, he said: "Well, I do like two or three hours at a time in the gym. I was there last night. I just did chest and and and triceps. Flat bench for two sets of 100 reps each on a lightweight, the fifteen reps of four sets really heavy weight. Then I did my push-ups. Then I did this thing with pulleys and the weights attached, which is like an exercise for your chest. Then running then an hour of abs."
Apparently, he has an intense workout regimen, which is why you can see the results pretty fast. So, is he doing it to be stronger and healthier or just for the heck of it? It seems that aside from health reasons, he just wants to look great. He went on to say: "You got to look good for the ladies. And for all those guys who want to see your body. If I'm going to be on national TV without my shirt on, I've got to look good." Hey, there's nothing wrong with looking great.