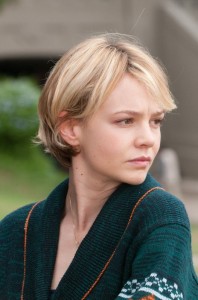 English actress Carey Mulligan began her career in 2005 with her theatrical debut as one of the Bennet sisters in Pride & Prejudice. She also acted on television around the same time. After acting in some films in the late 2000s, she achieved widespread acclaim for her memorable performance in the movie An Education (2009), which got her an Oscar nomination for Best Actress. This led her to be part of several prominent movies, including Wall Street: Money Never Sleeps, Drive, The Great Gatsby, Inside Llewyn Davis, and most recently, Far from the Madding Crowd and Suffragette, both released in 2015.
The 30-year-old actress is more of easy-go-lucky when it comes to her diet, but it doesn't mean that she doesn't follow a healthy lifestyle. She does, just not as strictly as other celebrities since she doesn't deprive herself of pizza and wine. Starting her career when she was around 20, she already has a thin frame back then. Interestingly, she practiced a more rigorous diet for her lead role in An Education so she was thinner in that movie. The hard work was worth it since she won an Oscar for that said role. However, Carey didn't like the result as she wasn't fond of seeing herself looking very skinny.
Carey said that she cannot stand having weetabix for breakfast, soup for lunch and salad for dinner. She doesn't want to go to such extreme lengths of avoiding great foods for the sake of dieting. Naturally, Carey probably doesn't need to as she's been slender all her life. Unlike other people who easily gain weight, Carey seems to be the opposite, thus it makes her more carefree when it comes to her food choices. And despite being skinny, the Oscar-nominated actress doesn't look unhealthy. She seems fit and great. She even played empowered characters in her latest films.