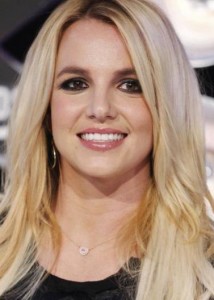 Superstar Britney Spears has been pop's most recognized royalty and despite her personal struggles when she was at the peak of her career, she managed to bounced back, made a great comeback and still made commercially successful music worldwide. That's how amazing she is as an artist. Her thousands or even millions of fans love her no matter what. The success of her first two albums, Baby One More Time and Oops!… I Did It Again made her a huge star in the early 2000s. Subsequent albums throughout the years were equally successes, generating several hits. Her work has not only earned her millions, it also obtained her recognition in the music industry with a Grammy Award and Billboard Music Awards. She has also appeared on television as a guest star and a host, as well as acted in some films like in Crossroads (2002).
Apparently, the singer has been taking care of her figure since she started a career in the show business. Naturally, she has a lean and sort of athletic figure due to the fact that she studied dance at an early age. With all that's happened to her in the past years, her previous addiction, physical injuries, and entering motherhood, Britney was able to bring back her fit body through her workout routine and healthy diet. For one, the celebrity is known for her incredibly-looking tummy, which she normally showcases in her performances.
Interestingly, Britney doesn't put lots of limits on herself when it comes to the food she eats, though she makes sure she only eats healthy. She also needs to eat a balanced diet to complement her workout sessions since the two are equally important and are somewhat interdependent. Before her training sessions, she opts to drink a blend of milk, ice and ViSalus shake mix. Another meal that she's fond of before working out are scrambled egg whites and wheat toast. The singer-actress also revealed that she really likes eating raw foods like sushi. Instead of junk foods, she selects fruits as her snack particularly peaches. When asked about her guilty pleasure, she said it's sweet tea.