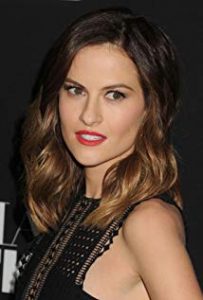 Hollywood actress Brit Shaw had her career beginnings in the mid-2000s. She debuted on the TV show Seeing Stars. At the same time, she had an uncredited role as Etta Grant in the film Walk the Line. She later had one-time appearances on such TV shows as General Hospital, Entourage, and State of Georgia. In the 2010s, she continued her one-episode stints on How to Marry a Billionaire, Body of Proof, CSI: Crime Scene Investigation, The Glades, and Masters of Sex.
She next landed the recurring role of Olivia Wentworth on Nashville. Later in 2015, she gained recognition for starring as Emily in the horror film Paranormal Activity: The Ghost Dimension. She next starred in the feature film Dead Draw. Afterward, she appeared as Jeannine Kovac in three episodes of Bones. This was followed by roles in the movies The Shadow Effect, Limelight, and Between Worlds.
The film and television actress stays in shape by sticking to a healthy diet plan. She is more inclined to go for nutritious foods rather than processed ones. She also doesn't skip meals and practices moderation. In an interview, she got candid about her food choices and eating habits. "My favorite meal of the day is breakfast. I feel like it gives me strength and power to start the day right! Usually, I have two eggs over easy, turkey bacon, avocado, berries, and hot sauce – always hot sauce!" said the actress.
Instead of using the term "dieting", she opts healthy eating as a way of keeping herself in top shape. "I believe in a conscious, healthy way of eating, with the ability to allow splurges on foods that might not be the best for you from time to time (for me that would be pizza!). It's all about portion control, and seeing food as a nourishing necessity to your body…and not a "bad" thing."