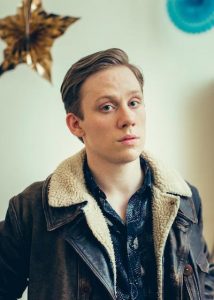 Joe Cole is an English actor. Audiences know him as John Shelby in Peaky Blinders and for his lead role as Frank in an episode of Black Mirror called Hang the DJ. Initially, Cole started his acting career in 2010, acting in a short film and making guest appearances in the TV shows The Bill and Holby City. In 2012, he had early film roles in Offender and Now Is Good. This was followed by small to supporting parts in the movies A Long Way Down and The Falling.
At the same time, he had notable guest roles in some shows, such as in Come Fly with Me, Injustice, Skins, and The Hour. From 2013 to 2017, he starred as John Shelby in Peaky Blinders, the role that got him mainstream recognition. Following this, he continued his movie career with performances in Eye on Juliet, Woodshock and Thank You for Your Service.
His work in the 2018 film A Prayer Before Dawn also got him a British Independent Film Award for Best Actor. He subsequently starred in the film Happy New Year, Colin Burstead. Back on TV, he played Charlie in some episodes of Pure and Sean Wallace in Gangs of London. His most recent work was in the film Against The Ice.
For his riveting role in A Prayer Before Dawn, Joe Cole had to undergo a higher level of physical training to transform his body and increase his strength apt for his character as a boxer. Of course, most part of that training consisted of boxing, which he did every day. "With the training aspect of it and boxing every day, you naturally become very aware of your body," said the actor.
While it certainly was a challenge for him, he ultimately learned to appreciate it. "Also, with boxing, I feel like it's kind of like dancing. You learn moves and you get so used to the same moves, and being able to do the same punching sequences and kicking sequences," he added.