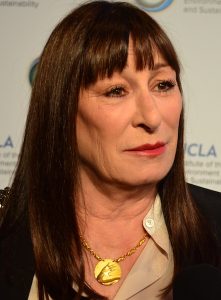 Actress Anjelica Huston had her career beginnings in the 1969 film A Walk with Love and Death. Her next role came in the 1970s with the film The Last Tycoon. The following decade, she landed more roles on the big screen. She also ventured into television, appearing in an episode of some shows, as well as acting in a few TV movies. In 1985, she starred in the film Prizzi's Honor, which earned her an Academy Award for Best Supporting Actress.
She later starred in the 1989 movie Enemies: A Love Story, getting her an Academy Award nomination for Best Supporting Actress. Her performance in the 1990 film The Grifters got her a Best Actress nomination at the Oscars. At the same time, she also became known for her performances in the films Crimes and Misdemeanors and Manhattan Murder Mystery, which got her BAFTA nominations. She then starred in the film The Witches.
Huston became further known for her role as Morticia Addams in The Addams Family and its sequel Addams Family Values. She's also collaborated with director Wes Anderson in such films as The Royal Tenenbaums, The Life Aquatic with Steve Zissou, and The Darjeeling Limited. On the small screen, the actress has had recurring roles in Huff as Dr. Lena Markova, Medium as Cynthia Keener, and Vikki in Transparent. She also played the role of Eileen Rand in Smash. She recently played The Director in 2019's John Wick: Chapter 3 – Parabellum.
Nearing her 70s, the veteran actress maintains a healthy body by being mindful of her food choices. She's since adapted a simplified diet plan that mostly consists of fruits and veggies. She rarely eats meat and when she does, it's usually from fish or chicken. She always eats in moderation and drinks plenty of water for constant hydration.