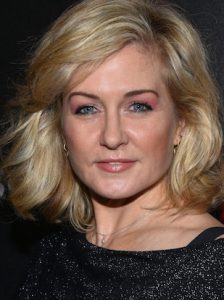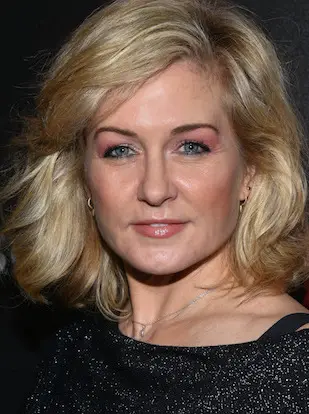 Hollywood actress Amy Carlson debuted in the 1992 film The Babe. That same year, she also appeared in the TV film Legacy of Lies. Next, she had notable guest roles in the TV shows Missing Persons and The Untouchables. Her first regular role on television was as Josephine Watts in the soap opera Another World, which she played from 1993 to 1998. Afterward, she starred in the miniseries Thanks of a Grateful Nation and had a recurring role as Dr. Sedgwick in Get Real.
She later starred in the TV movie If These Walls Could Talk 2 before landing the part of Alex Taylor in NBC's Third Watch. This was followed by a main role in the short-lived series Peacemakers as Katie Owen. Continuing her prolific career on TV, she played Kelly Gaffney in Law & Order: Trial by Jury from 2005 to 2006. Also in the 2000s, she had performances in the movies Everything Put Together, Winning Girls Through Psychic Mind Control, and Anamorph.
In the 2010s, she became best known for her role as Linda Reagan in CBS's Blue Bloods. She starred on the show from 2010 to 2017. Also, she's simultaneously performed in the films Hits, Green Lantern, and Natural Selection. Other roles on TV include in the made-for-television film Too Big to Fail in 2011. Recently, she appeared in an episode of the new series The Village as Julie Tucker.
To stay in shape, the 51-year-old actress chooses her foods well. She's already at the age where fast food and sugary snacks are no longer appealing. Of course, this makes opting healthy foods easier for her. Her diet plan primarily consists of lean protein and plenty of fruits and vegetables. She also gets healthy fats from fish, preferring it more than red meat. For snacks, she has fruits, yogurt, and almonds. They're easier to bring when she's on the go and also help to keep her full.