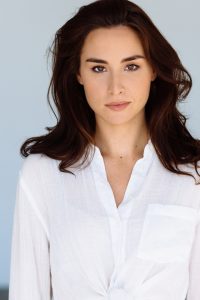 Hollywood star Allison Scagliotti first debuted in the 2002 TV movie America's Most Terrible Things. This was followed by a few more TV films, such as Once Around the Park and Joint Custody. She also acted in the TV movie Back When We Were Grownups. She later landed the recurring role of Mindy Crenshaw in the Nickelodeon sitcom Drake & Josh. Subsequently, she appeared in the made-for-TV film Read It and Weep.
She went on to reprise her role as Mindy in Merry Christmas, Drake & Josh. In 2009, she made her big screen debut in the movie Endless Bummer, followed by the film My Name Is Jerry. She gained wider recognition after landing the part of Claudia Donovan in the Syfy series Warehouse 13, which she starred in from 2009 to 2014. Simultaneously, she starred in the movies Chastity Bites and National Lampoon Presents: Surf Party.
The actress continued making one-time roles as well, such as in Eureka, Bones, Person of Interest, and Switched at Birth. After Warehouse 13, she starred as Camille Engelson in the short-lived show Stitchers. At the same time, she appeared as Georgina "Georgie" Dowling in 4 episodes of The Vampire Diaries. More recently, Scagliotti has been taking up work as a director. She also wrote and directed the short film titled The Cards.
The actress keeps her diet plan simple by eating healthy foods. Lately, she's all about making conscious efforts to avoid processed foods. Of course, this works in her favor — she feels healthier and happier. While she's still a foodie, she's learned to be mindful of her eating habits. She's definitely cut down on sugary and salty treats. Most of the time, she contents herself with salads and fruits as snacks. For her meals, it's usually rice or pasta with fish or chicken and veggies on the side. When she craves for something sweet, she has dark chocolate instead.