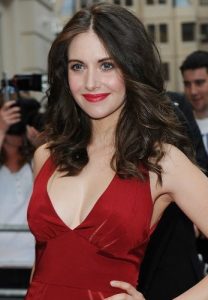 Alison Brie is an American actress who first gained recognition as a television actress, specifically when she joined the main cast of the comedy series Community. The show's success led the actress to be also widely popular among television audiences, which of course, contributed to her promising future in Hollywood. During and after Community, Alison explored opportunities on the big screen, first playing supporting roles in movies like in the romantic comedy The Five-Year Engagement. She eventually landed starring roles in both mainstream and independent movies, such as in Sleeping with Other People and How to be Single. Her acting credits in such films surely exposed her to a wider audience around the world.
The petite yet pretty-faced actress is doing well especially in the comedy genre. With her latest contribution on TV and movies, it is fair to assume that Alison has a promising future in the acting industry. As she becomes a familiar face, her fans also become curious as to how the actress keeps fit and stay in shape. Being in the show business makes it a challenge for celebrities to maintain a healthy lifestyle, but for Alison staying healthy is something that's part of her normal routine. Aside from eating clean and nutritious food, she engages herself in worthwhile exercises to maintain her slender figure.
Great thing about her is that she's not only slender, she also appears to be curvy, which means she has a great body. Her workout routine probably something to do with this. Basically, Alison doesn't have any special routine or doesn't really involve herself in any laborious training. She just does the basic, like doing cardio exercises which includes running and walking. She also likes to mix routine so she doesn't get bored. She works out in the gym when she has time, but she also works out at home. Additionally, she's okay with exercising by doing outdoor activities and playing sports.