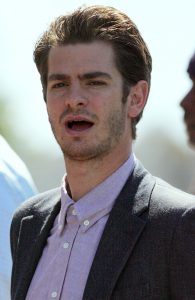 Andrew Garfield started his career on the UK stage and some TV shows in the UK as well. By the time he was 24, he had made his movie debut. His first role in a Hollywood film was in Lions for Lambs in 2008, followed by The Other Boleyn Girl in 2008. He then got his breakthrough in 2010 when he starred in two acclaimed films: Never Let Me Go and The Social Network. For the latter, he portrayed the role of Eduardo Saverin, which also not only got him prominence, but also got him critical praise. It was, however, his role as Peter Parker or Spider-Man in The Amazing Spider-Man in 2012 that brought him international stardom. It was followed by its sequel The Amazing Spider-Man 2. He has two upcoming films this year.
The British-American actor, unlike his contemporaries, is not all muscles. He has a slender physicality, but he also appears average-sized. Still, the actor recognizes the need for a healthy lifestyle, which involves eating clean and nutritious food, in addition to engaging himself in workout sessions. For this reason, he adheres to eating healthy food most of the time, especially after landing the role of superhero Spider-Man. Prior to this, he was just a normal young man who indulged himself in all his cravings.
For the role of a superhero, Andrew took the time and effort to change his eating habits. From mostly processed foods and other unhealthy selections, such as pizza and burgers, the actor went to incorporating sushi, salmon, tuna, beef, chicken breast, peanut butter, milk, tofu, and vegetables into his everyday diet. He lost weight for this kind of dietary regimen, but it also helped him gain muscles. During this time, he was also controlling his consumption of calories, only consuming sufficient amount that would enable him to do his workouts.