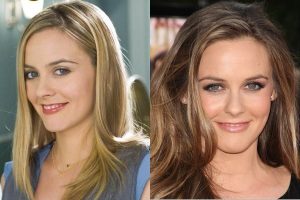 Early Career and Stardom in the 1990s
Alicia Silverstone was born on October 4, 1976 in San Francisco, California. She was six when she began a modeling career. This prompted her to be exposed to the world of show business at a young age. While being a model, she was prolific by appearing on television commercials. In 1992, at age 16, she made her debut in an episode of The Wonder Years. She next appeared on the TV films Torch Song and Scattered Dreams.
The following year, she made her film debut as the female lead in The Crush. It was, however, her lead role as Cher in the movie Clueless that made her an international sensation. The movie has since developed a cult following and was also a box office and critical success. After starring in the straight-to-video films The Babysitter and True Crime, she starred in the big-budget superhero film Batman & Robin as Batgirl.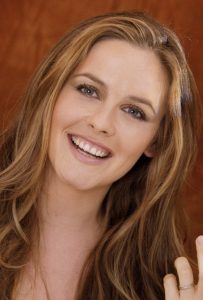 Her next film came in 1999 with the romantic comedy film Blast from the Past. She continued acting in the 2000s with notable performances in Scooby-Doo 2: Monsters Unleashed, Beauty Shop, and Stormbreaker. She also had a cameo in the movie Tropic Thunder. It was also in the 2000s that she landed the lead role on the short-lived TV series Miss Match. For her work on the show, she received a Golden Globe nomination for Best Actress – Television Series Musical or Comedy.
Over the next few years, she starred in a couple of unsold pilots. She still acted in movies in the 2010s, albeit in less well-known ones. These include Gods Behaving Badly, Vamps, Angels in Stardust, and most recently in King Cobra. She will star in the upcoming features Hunter's Prayer and Catfight. In addition to her work on television, she had a recurring character on Suburgatory. In 2017, she will star on the TV series American Woman.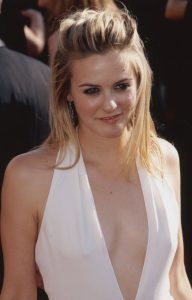 Has Alicia Silverstone had Plastic Surgery?
The actress turns 40 this year and many would agree that she still looks fabulous. Sure, she's been photographed many times in bad angles that made her look like she's aged a lot, but Silverstone is still as pretty when we first came to know her in Clueless. Comparing her look in the 1990s and in the present, it would seem that ageing suits her well. Now a mother to a son, she has managed to look good even as she's getting older. This is something she has attributed to her vegan diet. Alicia eats mostly organic food, food that she grows herself.
While it sure is helpful to have a clean diet, other observers are not so convinced. They claim that the actress has, at one point, had cosmetic enhancements to deal with her ageing. In 2014, appeared in public events looking radiant and youthful. This was compared to her photos in 1994, and it looked like nothing has changed. Could it be because she had a cosmetic procedure sometime in the 2010s? Looking at her, it appears her face still looks untouched by plastic surgery. If she had cosmetic remedies, these probably were minor ones, like laser treatments and peels.