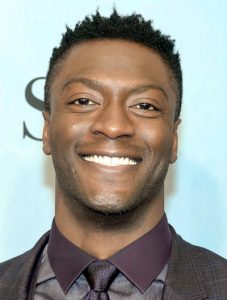 Hollywood actor Aldis Hodge debuted in the 1995 film Die Hard with a Vengeance. The following year, he appeared in the movie Bed of Roses. He next had guest roles in Between Brothers, NYPD Blue, Buffy the Vampire Slayer, and Pacific Blue. In the 2000s, he appeared as an extra in such movies as Big Momma's House and The Ladykillers before landing roles in The Tenants, Little Athens, and American Dreamz.
In 2009, he played the role of Trevor in the horror film Red Sands. Also during this period, he starred with a voice role in the animated series A.T.O.M. and had recurring parts in Girlfriends and Friday Night Lights. Between 2008 and 2012, he starred as Alec Hardison in the TNT series Leverage. In the 2010s, he landed more guest appearances on TV before starring as Jordan in Turn: Washington's Spies and Noah in Underground.
Hodge also landed supporting/starring roles in major Hollywood films, including A Good Day to Die Hard, Straight Outta Compton, Jack Reacher: Never Go Back, and Hidden Figures. In 2018, he played the titular character in the biographical film Brian Banks. This was followed by starring performances in the movies Clemency and What Men Want. This year, he starred in the films The Invisible Man, Magic Camp, and One Night in Miami.
Aldis Hodge designs his workout routine based on the character he needs to play on the screen. For his role in the TV series Underground, he needed to further intensify his exercise regimen to meet the show's requirements as far as his physicality was involved.
"When it comes to Underground I try to get in the gym as often as possible," said the actor. "During my free time, I usually go for an hour and a half to three hours. I like to focus on one or two main muscle groups (chest/biceps or full back or full legs) and then cool down with a core set."