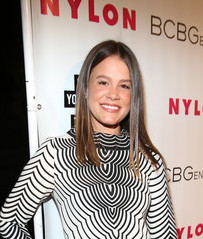 Hollywood star Sosie Bacon comes from a family of actors. The daughter of Kevin Bacon and Kyra Sedgwick, she made her debut as a child actress, appearing in the 2005 film Loverboy. Later in 2009, she played recurring character Charlie Johnson in the TNT series The Closer. She did not pursue acting full-time until 2014. During this period, she became more prolific on both film and television.
She appeared in some episodes of the show Basic Witches, as well as played Rachel Murray in Scream. The following year, she starred in the films Ana Maria in Novela Land and Off Season. She also starred in the TV movie Lost Boy. Her first notable role on the small screen was as Skye Miller in the Netflix series 13 Reasons Why. During this time, she also starred in the independent film Story of a Girl.
Shortly after, she portrayed the role of Patricia Krenwinkel in the biographical drama film Charlie Says. At the same time, she starred in the TV movie Story of a Girl and starred in the short-lived HBO drama Here and Now. In 2019, she starred in the feature film The Last Summer. Her latest role was as Mimi Webb Miller in the Netflix series Narcos: Mexico. Bacon will also star in the upcoming miniseries Mare of Easttown.
Sosie Bacon doesn't let the pressures of looking thin in Hollywood get into her. She doesn't follow any strict diets nor does she starve herself to lose weight. In an interview, she said she never diets and eats whatever she wants. Even when preparing for red carpet events and premieres, the actress takes it easy by just being herself. Nonetheless, she acknowledges the importance of proper nutrition for her overall well-being. So, she tries to be healthy when it comes to her food choices, opting fish, chicken, brown rice, veggies, and fruits most of the time.