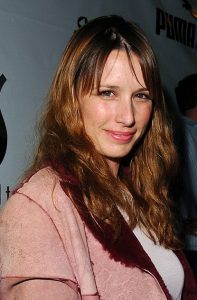 Hollywood star Shawnee Smith debuted in the 1982 film Annie. She next had roles in the films Iron Eagle, Summer School, I Saw What You Did, The Blob, and Who's Harry Crumb?. On television, her first recurring part was as Sonia Russell on the NBC sitcom All Is Forgiven. She also played Amanda Gibbons on the show Brand New Life. During the '90s, she performed in the films Desperate Hours, Dogtown, Men, Carnival of Souls, A Slipping-Down Life, and Breakfast of Champions.
Simultaneously, she played Laura Lauman on the show Arsenio and Florence Madison on The Tom Show. From 1998 to 2004, she rose to fame for starring as Linda on the CBS sitcom Becker. Also in the 2000s, she became widely known for her role as Amanda Young in Saw films. She also hosted the reality series Scream Queens. In the 2010s, she had film roles in Kill Speed, Jayne Mansfield's Car, Grace Unplugged, and Believe. From 2012 to 2014, she starred as Jennifer Goodson on the FX sitcom Anger Management. She has also guest-starred on The Secret Life of the American Teenager and Law & Order: Los Angeles.
The 49-year-old actress remains fit and healthy thanks to a clean diet plan. Nearing her 50s, Smith acknowledges the importance of being cautious when it comes to the food she eats. While she was careless and indulgent during her younger years, that has since been changed. In the present, she focuses on making herself feel great from the inside out, which, of course, would need her to be healthier in her food choices. Basically, her diet plan consists of lean proteins, whole grains, fruits, and vegetables. She also prefers homecooked meals as this allows her to personally select the ingredients for her meals. While she still allows herself to indulge in her cravings every now and then, she does so in moderation.