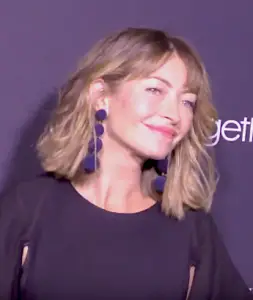 In 1990, Rebecca Gayheart debuted as an actress in the short film Whatever Happened to Mason Reese? Shortly after, she landed the role of Hannah Mayberry in the ABC soap opera Loving, which marked her television debut. She reprised her role in All My Children. The actress then starred as Clair Armstrong in the TV movie Vanishing Son and its sequels. After this, she starred as Bess Martin in Earth 2, which aired on NBC from 1994 to 1995.
Following this, she played the role of Antonia "Toni" Marchette in Beverly Hills, 90210, gaining her further recognition. Before the decade ended, she also starred as Sam Price in the TV series Wasteland. On the big screen, she first appeared in the 1996 film Somebody Is Waiting. Subsequently, she starred in Nothing to Lose and Scream 2 before getting her breakthrough as Brenda Bates in the slasher film Urban Legend.
This was followed by another starring role in 1999's Jawbreaker. In 2000, she starred in the films From Dusk Till Dawn 3: The Hangman's Daughter and Shadow Hours. The rest of the 2000s saw her performing in the movies Harvard Man, Pipe Dream, Santa's Slay, and Bunny Whipped. She also had notable roles in the TV shows Betty Rhomer, The Division, Nip/Tuck, and Vanished. In the 2010s, Gayheart had performances in the movies G.B.F., Grey Lady, and Once Upon a Time in Hollywood.
Rebecca Gayheart stays in shape by sticking to a healthy lifestyle. She avoids processed and junk foods and eats in moderation. Her health habits are pretty simple too — she just drinks plenty of water and chooses nutritious food. "I drink a lot of water, I try to get as much sleep as possible (which isn't easy with a one-year-old!) and I eat my veggies," said the actress in an interview.